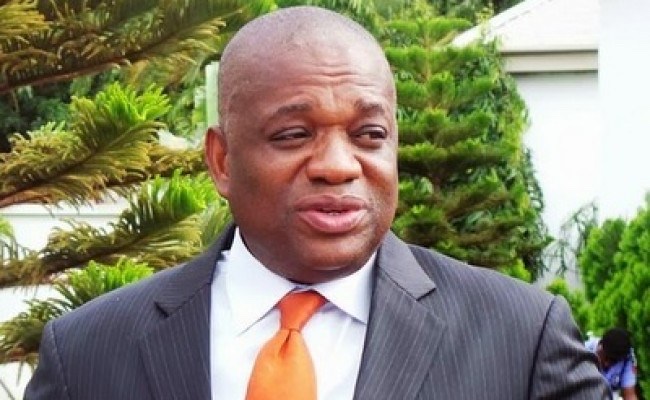 Orji Uzor Kalu is a Nigerian Senator, a former governor and a business mogul. Orji Uzor Kalu was born on April 21, 1960 to the family of Mr. Johnson Uzor Nesiegbe Kalu and Mrs Eunice Kalu. He served as the governor of Abia state from 1999 to 2007.
Educational background
Orji Uzor Kalu attended his primary and secondary school in Abia state. He attended King School Aba before proceeding to Government College, Umuahia, then to Barewa College where he obtained his secondary school certificate. Orji Uzor Kalu to study political science at the University of Maiduguri but was suspended from school after the Ali Must go riot.
Orji Uzor Kalu Businesses
After his suspension from school, Orji Uzor Kalu borrowed $32 from his mother and started up a business of selling palm oil, rice and sugar. Orji Uzor Kalu later started Ojialex Furniture Company that sells furnitures.
Orji Uzor Kalu later ventured into Newspapers publications and established the Daily Sun and the New Telegraph newspaper.
Orji Uzor Kalu later established SLOK Holdings, a conglomerate that comprised of Ojialex Furniture Company,. SLOK Nigeria, Limited, SLOK United Kingdom Limited, Adamawa Publishers Limited, SLOK Vegetable Oil, Aba, SLOK Paper Factory, Aba, SLOK United States Incorporated, SLOK Ghana, Togo, Cotonou, Guinea, South Africa, Liberia, Botswana, SLOK Korea, Supreme Oil Limited, SLOK Airlines, Sun Publishing Limited, and First International Bank Limited.
Orji Uzor Ally was awarded the contract by the Nigerian military government to import and supply arms and ammunition to the country's military and defense forces in the 80's
Political Career
Orji Uzor Kalu served as the chairman of the Borno Water Board and the chairman of the Cooperative and Commerce Bank Limited.
In 1999, Orji Uzor Kalu ran for the post of the Abia state Governor under the platform of the Peoples Democratic Party (PDP). He was sworn in as Abia state governor on 29th May,1999. In 2003 he was re elected for a second term in office. In May 2007 he handed over to his successor Theodore Orji.
Orji Uzor Kalu ran for president in 2007 under the Progressive Peoples Alliance (PPA) but lost to Late President Umaru Musa Yar'Adua of Peoples Democratic Party (PDP).
In 2019, Orji Uzor Kalu contested in the 2019 Nigerian general election to represent the people of Abia North in the senate, running under the platform of All Progressives Congress . He defeated the incumbent senator Mao Ohuabunwa with over 10,000 votes.
Orji Uzor Kalu Awards
Orji Uzor Kalu has bagged series off awards and have made remarkable achievements in life. Orji Uzor Kalu awards include;
• He became the youngest Nigerian to receive the National Merit Award when he received the award at the age of 26 from President Ibrahim Babangida in 1986.
• He headed First International Bank Limited at the age of 33.
• He supervised the Nigerian commercial relations with China's SinoPacific Shipbuilding company when he was the principal of SLOK Holding.
• He was made the Nigerian Chamber of Commerce's Industrialist of the Year and also awarded the Humanitarian Award of University of Nigeria, Nsukka, Humanitarain Club.
• He has also bagged the Volunteer Award of the International Association of Volunteers.
• He has bagged the National Merit AWard.
• He is a recipient of the EU Special Award in Brussels.
• He has also received the World Bank Leon Sullivan Award.
• He has a degree from Abia State University, a Certificate in Business Administration from Harvard University and honorary doctorates from the University of Maiduguri and Abia State University.
Personal life
He is married to Ifeoma Orji Uzor Kalu and together they have three children- Neya Kalu, Olivia Kalu and Nicole Kalu.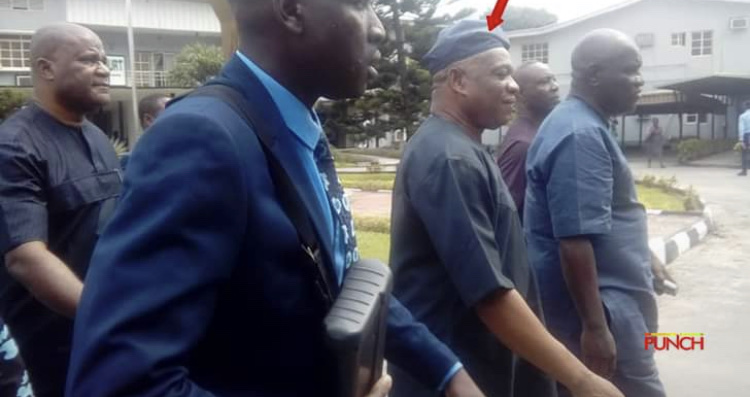 Orji Uzor Kalu Prison Sentence
On 5th December, 2019, a Federal High Court sitting in Lagos tried and found Senator Orji Uzor Kalu guilty of 39 count charges bordering a N7.65billion fraud.
Justice Mohammad Idris sentenced Orji Uzor Kalu to 12 years in prison. Justice Idris ordered the winding up of Slok Nigeria and all assets forfeited to the Federal Government owned by Orji Uzor Kalu the third defendant bin the case.
Supreme Court Overturns Orji Uzor Kalu's Conviction
On Friday 8th May 2020, Orji Uzor Kanu overturned his conviction by the Lagos Division of the Federal High Court for alleged N7.65 billion fraud at the Supreme Court in Abuja.
The Supreme Court sitting in Abuja unanimously overturned the 12 years imprisonment sentence on the basis that Lagos Division of the Federal High Court chaired by Justice Mohammed Idris lacks the power to convict Orji Uzor Kanu.
The supreme court in its judgment declared that the judgement of the court of appeal delivered is hereby set aside .
Recall that the Federal High Court Lagos sentenced Orji Uzor Kalu to 12 years in prison for allegedly defrauding the government of Abia State where he was a governor for 8 years using his company, Slok Nigeria Limited.