Biography of Victor Olaotan, career and personal life
|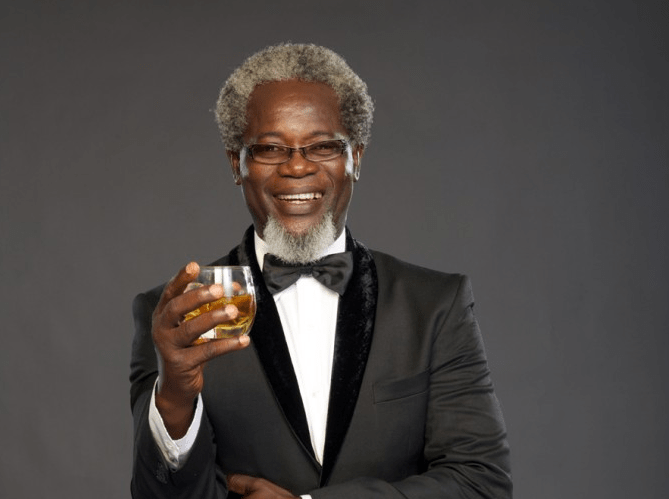 Victor Olaoluwatoyefunmi Olaotan was born on 17th February, 1952. He is a Nigerian actor popular for his lead role in popular MNet soap opera Tinsel.
Educational background
Victor Olaotan attended the University of Ibadan and the Obafemi Awolowo University Ile-Ife. In 1982, Olaotan obtained a Masters degree in Theatre Arts from Mason Gross School of Arts, Rutgers University, United States.
Career
After graduation from school, Olaotan got a job as a footballer for the Water Corporation, Ibadan 1st Division. He proceeded to work with the Nigerian Television Authority (NTA) Ibadan. While at NTA Ibadan Olaotan produced English and Yoruba dramas.
Victor Olaotan started his acting career in 1967 at the age of 15 when his literature teacher Mr. Adegoke recognized his talents. Mr Adegoke was a member of the Ori Olokun Theatre group in the early 70's, prior to the death of his father. Olaotan was chosen to represent the school in the play "The Gods are not to be blamed".
In 1974, Olaotan starred in soap opera "Candles in the wind" by Laolu Ogunniyi alongside Kehinde Craig.
He left Nigeria in 1979 after his father's death. While in the United States Olaotan alongside some other Nigerians accompanied Shehu Shagari, the then President of Nigeria to meet with Ronald Reagan, the US President in 1981.
However in 2002, he returned to Nigeria to continue his acting career.
Olaotan became very prominent in the movie industry after he played the role of Fred Ade-Williams in MNet Soap Opera Tinsel in 2012.
In 2013, Olaotan featured in Towo Tomo alongside Odunlade Adekola.
In 2016, he featured as Tobere in Opa Williams "Three Wise Men" alongside Zack Orji and Richard Mofe Damijo(RMD).
Victor Olaotan Health Challenges
In 2016, Victor Olaotan was involved in a ghastly motor accident while driving to a movie around Apple Junction, in Festac, Lagos. Olaotan suffered a nervous system injury. The accident was reported to have crippled the veteran actor. Olaotan was treating in a medically induced coma.
In 2018, Olaotan needed $50,000 to be treated abroad. A go fund me page was set up to raise funds for the treatment of Victor Olaotan, where Nigerians made generous offers for the treatment of the actor.
Nigerian billionaire Femi Otedola intervened and settled the hospital bills for the treatment of Olaotan.
In 2020, another go fund me page was opened for donations for the treatment of the veteran actor who has been sick after the accident in 2016. Though his wife said Victor Olaotan has been making tremendous recovery.
Personal Life
Victor Olaotan is married to Julia Olaotan.