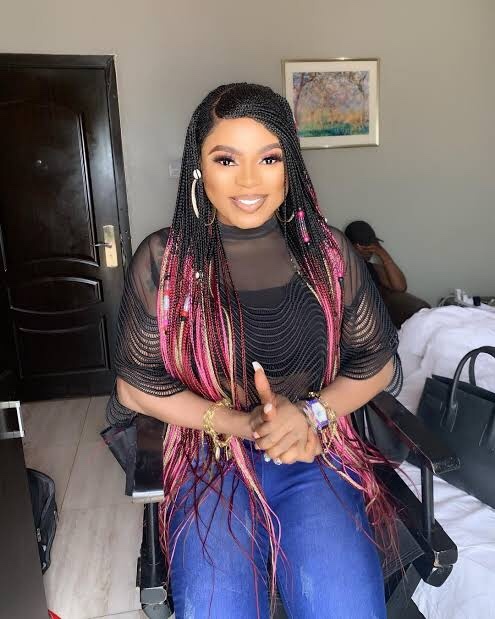 Okuneye Idris Olarenwaju popularly known as Bob Risky was born on August 31, 1992 in Ebute Metta, Lagos State. He hails from Ogun State. Bob Risky is the youngest in his family. His father married three wives. Bob Risky is an entrepreneur and Internet personality known as a transgender woman.
Educational Background
Bob Risky attended Kings College Lagos before proceeding to University of Lagos (UNILAG)
Exposure and Controversies
Bob Risky became popular after he bleached his skin from dark to white. He was controversial on social media for the ultra conservative Nigerian standards. Bob Risky claimed he had a male lover on Snapchat despite the fact that same sex relationship is punishable by 14 years jail term.
Since his coming to the limelight, Bob Risky has received mixed feelings from Nigerians. While some admire him, others despise him. In 2019, Otunba Olusegun Runsewe, Director General of Nigeria's National Council for Arts and Culture, called Bobrisky "a national disgrace"
Bob Risky is one of the most searched individual on google said Taiwo Kola-Ogunlade,the Communications and Public Affairs Manager for Google, West Africa.
In 2017, Bob Risky was arrested by the Lagos State Police Command after he publicly declared he was gay. He however denied being arrested for being gay. He claimed he was arrested following a petition by a rival who wrote a petition against him.
In 2019, the Lagos State Police Command stormed the venue of Bob Risky's birthday party. The Lagos state command sealed the venue over sensitive information received.
In January 2020, there were reports that Bob Risky has been arrested by the Lagos State command and his cars and properties seized. Bob Risky debunked the arrest rumor days after.
Businesses and Net worth
Bob Risky owns a cosmetic store which he claims is worth over N30 million. He also boasts of having over N40million in his bank account.
In 2017, Bob Risky bought a five bedroom apartment in Lekki, Lagos state.