Biography of Buba Galadima
|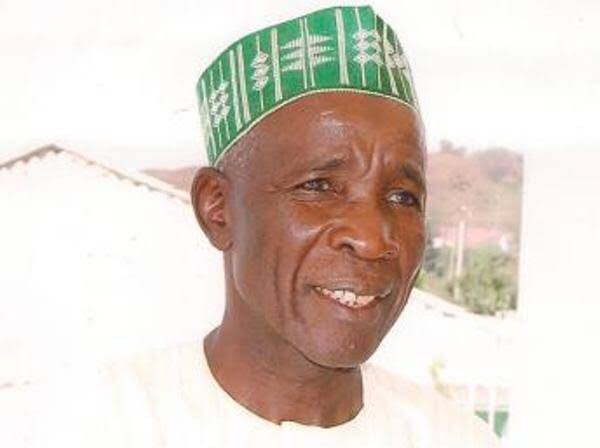 Abubakar Buba Galadima was born in 1948 in Dawayo, Borno State. He is a Nigerian engineer, businessman and politician. He was a close ally of President Mohammadu Buhari, before he threw his support for former Vice President Atiku Abubakar's presidential ambition. Buba Galadima was a former National Secretary of Congress for Progressive Change (CPC). He is from Gashua, Yobe State.
Educational Background
Not much is known about Buba Galadima's educational background. However, Galadima is an engineer by training and a graduate of Ahmadu Bello University (ABU) Zaria.
Career
Buba Galadima was part of the 1994/1995 constitutional conference. In 1996, he was appointed the General Director of the Nigerian Maritime Authority (NMA) an office he held till 1998.
Follow the transition into the fourth republic, Buba Galadima became part of the opposition All Nigeria's Peoples Party (ANPP). Galadima kicked against former President Olusegun Obasanjo's restructuring of local government in the country in June 2002. He accused Obasanjo of planning to sneak in the changes surreptitiously, giving state governors the right to appoint unelected officials to run the local governments.
In 2004, Buba Galadima was arrested in Abuja by the Department of State Security Services (DSS) for anti government activities. He had plans to be involved in an anti-government protest which took place on 3 May in Abuja and Lagos.
In 2006, after a fallout with All Nigeria People's Party (ANPP), Galadima and Buhari joined alliance with the Congress for Progressive Change (CPC). Galadima was appointed a member of Board if Trustee after the party was duly registered in December 2009.
In 2011, Galadima was appointed the National secretary of CPC while Tony Momoh was appointed as chairman.
After Buhari lost to Goodluck Jonathan in the 2011 general elections, Galadima and the CPC said the election was rigged. The outcome of the election sprouted violence in the northern part of Nigeria leaving many dead.
In 2007, there were charges of impropriety against Galadima. Galadima however said the ruling party PDP was trying to frame Buhari with false claims about the sources of his campaign funding.
In 2008, Galadima called for state of emergency in Jos after ethnic violence left over 350 persons dead. The Buhari Organization (TBO) called for an independent Judiciary Enquiry Panel to look into the cause of the crisis.
In 2009, Galadima was arrested after he called for reform of the State Security Services (SSS). Galadima said there could be "chaotic, anarchic and violence prone 2011 elections" if the Security Service was not reformed.
In 2013, Galadima alongside eight others signed a merger agreement among a faction of All Progressive Grand Alliance (APGA), Congress for Progressive Change(CPC), All Nigeria Peoples Party (ANPP) and Action Congress of Nigeria (ACN) to form the All Progressives Congress (APC).
During an interview in 2015, Galadima said he has been arrested over 38 times. He said the arrests did not change him.
In 2017, Galadima had a fallout with Buhari. He decamped from APC to PDP. He became a spokesman of the Peoples Democratic Party (PDP). On February 24th 2019, Galadima announced that the PDP's presidential candidate Atiku Abubakar was the winner of the 2019 general election while INEC official result was pending. The APC called for his arrest. Few hours later, he was supposedly arrested by masked security operatives.
Galadima
looses house and

f

irm

On 25th February, 2020, a federal High Court sitting in Abuja ordered the Asset Management Corporation of Nigeria (AMCON) to take over assets of Bedko Nigeria Limited,a firm belonging to Galadima.

According to suit no No. FHC/ABJ/CS/1136/2019, Galadima's firm was reported to be owing N900m in debt. A loan he took from Unity Bank in 2011.

Since then, it added, AMCON had offered the obligor a good measure of olive branches and explored all avenues to resolve the matter amicably, but the obligor, and his company, Bedko Nigeria Limited had remained recalcitrant and unwilling to repay the huge debt to the corporation.

Following a ruling by Justice A.I. Chikere, the Federal High Court granted AMCON,permission to take over Bedko assets as well as some of the properties belonging to Buba Galadima including his houses at House No. 15, Addis Ababa Crescent, Wuse Zone 4, Federal Capital Territory, Abuja and house No. 4, Bangui Street, Wuse 2 also in high-brow area of Abuja.
Personal life
Galadima was married to Hajiya Sherifat till 2014. Together they have two children Zainab Buba Galadima and Aliyu Buba Galadima