Biography of Olusegun Obasanjo, Career and Personal life
|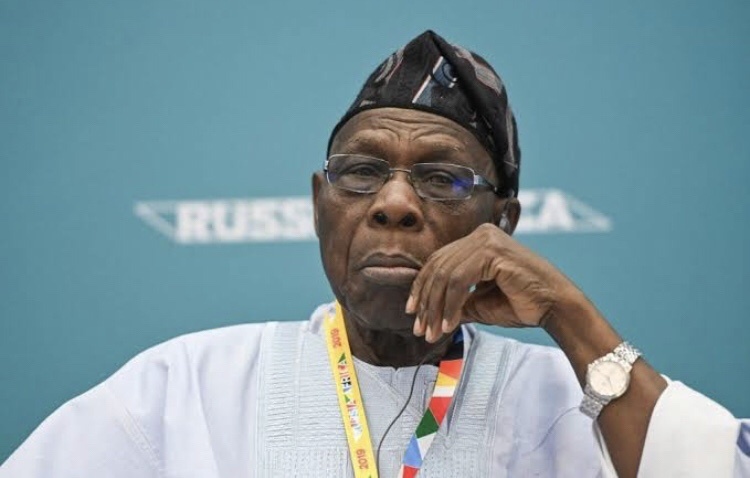 Chief Olusegun Matthew Okikiola Aremu Obasanjo is a politician, Nigerian military and political leader who served as military head of state from 1976 to 1979 and later as President of Nigeria from 1999 to 2007. He was born on the 5th of March 1937 in Ibogun-Olaogun in Abeokuta, Ogun State to a farming family of the Owu branch of the Yoruba. He was the first of nine children, although just he and a sister survived childhood.
Educational Background
At age eleven, Obasanjo started an education at the local village primary school. After three years, in 1951, he moved on to the Baptist Day School in the Owu quarter of Abeokuta.
In 1952 he transferred to the Baptist Boys' High School, also in the town. His school fees were partly financed by state grants. In 1956, Obasanjo took his secondary school exams, having borrowed money to pay for the entry fees.
Leaving school, he moved to Ibadan, where he took a teaching job. There, he sat the entrance exam for University College Ibadan, but although he passed it he could not afford the tuition fees. Obasanjo then decided to pursue a career as a civil engineer, and to gain this, in 1958 he answered an advert for officer cadet training in the Nigerian Army.
He was then sent to a Regular Officers' Training School at Teshie in Ghana. That same year in September 1958, he was selected for six months of additional training at Mons Officer Cadet School in Aldershot, southern England. At Mons, he received a commission and a certificate in engineering.
Obasanjo holds a degree and MSc. In Christian Theology from the National Open University.
In 2018, Obasanjo obtained a Doctorate Degree in Christian Theology from the National Open University.
Career
In 1959 Obasanjo returned to Nigeria and was posted to Kaduna as an infantry subaltern with the Fifth Battalion. In 1962, he was stationed at the Royal College of Military Engineering in England. There, he excelled and was described as "the best Commonwealth student ever".
In 1963, he returned to Nigeria and took command of the Field Engineering Squadron based at Kaduna. In 1965, he became a major. That year he was sent to India and there he studied at the Defence Services Staff College in Wellington and then the School of Engineering in Poona.
In 1966, he returned to Nigeria to find the country in crises which eventually led to the Civil War (1967-1970). During the war, he fought on the side of the Federal Government against Biafra. After the war, he was then posted to Lagos as the Brigadier commanding the Corps of Engineers.
In 1974 Obasanjo went to the UK for a course at the Royal College of Defence Studies. On returning, in January 1975 Gowon appointed him as the Commissioner for Works and Housing, a position he held for seven months, during which he was largely responsible for building military barracks.
When General Murtala Mohammed took power as head of state via a military coup, Obasanjo was appointed as the chief of staff supreme headquarters.
In January 1976, he was promoted to lieutenant general. Following a failed coup by Lt. Col. Buka Suka Dimka in which General Murtala Mohammed was killed, Obasanjo was chosen as head of state by the supreme military council on 13 February 1976.
However, Obasanjo resigned as head of state and also resigned from the army on 1 October 1979, handing over power to the newly elected civilian president of Shehu Shagari hence becoming the first military head of state to transfer power peacefully to a civilian regime in Nigeria.
During the administration of Sani Abacha (1993–1998), Obasanjo spoke out against the human rights abuses of the regime, and was imprisoned in June 1995 for alleged participation in an aborted coup based on testimony obtained via torture. He was released only after Abacha's sudden death on 8 June 1998. While in prison, Obasanjo became a born-again Christian.
In 1999, he contested for the post of presidency as a civilian under the Peoples Democratic Party and won. In 2003, he was re-elected for a second term in office.
While Obasanjo was President some of his achievements were
Strengthening of the Code of Conduct Bureau to fight corruption in Nigeria through the establishment of the EFCC and ICPC
Obasanjo came grew Nigerian foreign reserve from $2 billion to $43 billion.
Obasanjo secured an $18 billion debt relief from the Paris and London clubs and got Nigeria free of debt
Obasanjo brought in mobile telecommunications (GSM) into Nigerian which arguably has been the greatest achievement by any Nigerian leader.
Obasanjo launched Nigeria's first satellite in space, Nigeria Satellite 1 which ensured good internet and mobile communication.
Obasanjo ensured remarkable development of Abuja under Mallam Nasir El Rufai as FCT minister
In 2007, He handed power over to his successor Late Umaru Musa Yar'Adua. After this, he became chairman of the PDP Board of Trustees, with control over nominations for governmental positions and even policy and strategy, a post he resigned from in 2012.
On 16 February 2015, Obasanjo directed a PDP ward leader to tear his membership card during a press conference. He then threw his support to the opposition party, APC. However by November, 2018, he announced his return to PDP.
Personal life
Obasanjo married his first wife, Oluremi Akinlawon, in London in 1963 and she gave birth to his first child, Iyabo, in 1967. However, in the mid 1970s, they divorced. He also had a relationship with the reporter Gold Orun, who bore him two children. He married his second wife, Stella Abede who on the 23rd of October 2005, died just the day after she had an abdominoplasty in Spain.
In addition to a variety of other chieftaincy titles, Chief Obasanjo is the holder of the title of the Olori Omo Ilu of Ibogun-Olaogun. He has also written about 24 books.