Biography of Bala Mohammed
|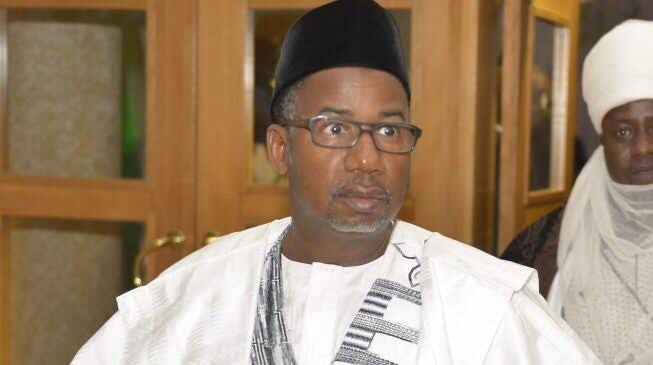 Bala Abdulkadir Mohammed was born on 15th October 1958 in Duguri, Alkaleri, Bauchi State. He is a Nigerian politician and the Governor of Bauchi State. Bala Mohammed was a senator from 2007-2011 and FCT minister from 2011-2015.
Educational Background
Mohammed Bala attended University of Maiduguri from 1979-1982 where he graduated with a degree in English.
Career
Mohammed Bala worked with "The Democrats" as a reporter in 1984, before proceeding to work in the public service as an administrative officer from 1984-2000. Bala worked in the Ministries of Internal Affairs, Solid Minerals, Power and Steel and Transportation and Aviation. Before joining politics, Mohammed Bala retired as the Director of Administration in the Nigerian Meteorological Agency.
In 2000, Mohammed was appointed the senior special assistant to Isa Yuguda, former governor of Bauchi State. In 2005, He was appointed the Director of Administration at the Nigerian Railway Corporation.
Bala Mohammed picked up nomination to be elected as the senator representing Bauchi South under the platform of the All Nigerian People Party (ANPP). In 2007, he won the gubernatorial poll and was elected a senator.
Bala Mohammed had a fall out with Yaguda thus he left ANPP for PDP. In 2010, he accused Yaguda of orchestrating his planned recall by his constituency.
While in the Senate, Mohammed called for the then Vice President Goodluck Jonathan to be declared acting President and declaring late President Musa Yar'Adua incapacitated.
In April 2010, Mohammed assumes office as the minister for FCT. During his tenure as FCT Minister, Mohammed was determined to address problems of waste and lack of potable water in the FCT.
In 2018, Bala Mohammed picked up nomination form to be elected as Bauchi State Governor under the platform of Peoples Democratic Party (PDP). He won the 2019, gubernatorial election after a protracted contest and was sworn in May 2019.
Bala Mohammed tests positive to Corona Virus
On 24th March, 2020, Bala Mohammed tested positive to Corona virus after it was reported that he had close contact with Mohammed Atiku Abubakar, the son of former Vice President Atiku Abubakar.
Bala Mohammed was tested alongside six others including his family and aides that accompanied him to Lagos is out. He however tested positive while the others were negative
Mohammed was quarantined while his doctors and officials from NCDC are in charge of his treatment.
However, on 9th April Gov Bala Mohammed was discharged from the NCDC isolation center after he tested negative to the dreaded Corona Virus.