Biography of Major General Bashir Salihi Magashi
|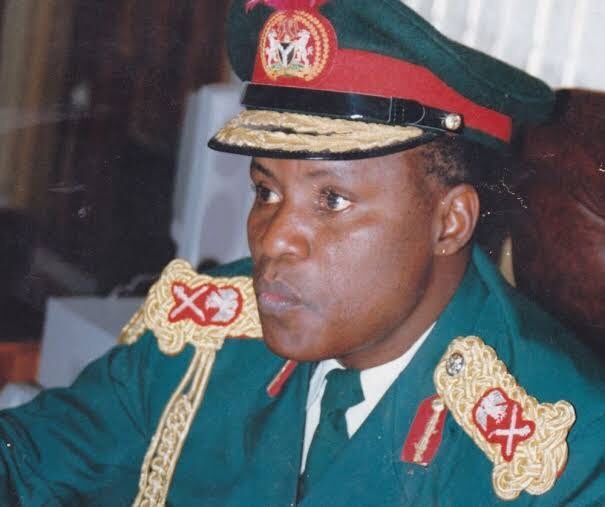 Major General Bashir Salihi Magashi (RTD) was a Nigerian soldier, politician and the former Governor of Sokoto states during the Military regime of Ibrahim Badamasi Babangida. He was born on October 1, 1949. He is the current minister for defense
Educational Background
Major General Bashir Magashi started his educational career at Makama Primary School and Gwale Senior Primary school, Kano. He later proceeded to Barewa College Zaria
Major General Magashi obtained a degree in law and a Diploma in Public administration from the Ahmadu Bello University (ABU) Zaria.
In 1968, Major General Magashiwas admitted into the Nigerian Defence Academy and commissioned into Nigerian Army as a member of the 5th Regular Combatant Course in 1971.
Career
Major General Magashi started his career as a platoon commander and later as a company commander at the 6 infantry Battalion.
He became an Adjutant 1st Guards Battalion and later promoted to Commander of The 4 Guards battalion in Epe Lagos.
Between 1984 and 1985, Maj. Gen. Magashi was Deputy Military Secretary (DMS 1) and the Deputy Military Secretary (DMS 2) from 1985-1987 at the Army Headquarters.
He served as the Cadets Brigade Commander in Nigerian Defence Academy from 1988-1990
Major General Magashi was appointed as the governor of Sokoto state by Ibrahim Babangida in August 1990, an office he held till January 1992.
In 1992, he was appointed the Commander of the 15 Brigade of the ECOWAS Monitoring Group (ECOMOG) mission in Liberia.
He became a member of General Sani Abacha Military caucus that reviewed the military and the political situation resulting from annulment of the 12 June 1993 general election. The report issued by the caucus recommended partial military regime.
In November 1993, Brig. General Bashir S Magashi was given command of the Brigade of Guards in September. An office he held till 1996.
In May 1999, after the hand over of government to Olusegun Obasanjo as a civilian president, Major-General Bashir Magashi alongside all armed forces officers who had served for six or more months in military governments were compulsorily retired.
In 2002, Major-General Bashir Magashi became the legal adviser to legal advisor to the All Nigeria People's Party (ANPP)
In 2007, he ran for the office of the Kano State governor under the platform of the Democratic People's Party (DPP) but lost to Ibrahim Shekarau.
He later became the National Chairman of the Democratic People's Party (DPP) before he retired from active politics in 2014.
In 2019, Gen Magashi was appointed the Minister for Defense by President Mohammadu Buhari
Awards
Major General Magashi is a recipient of the following awards
Forces Service Star (FSS)
Meritorious Service Star (MSS)
The Distinguished Service Star (DSS).
Commander Order of the Niger (CON)
the prestigious Commander of the Federal Republic (CFR).
He is decorated with the ECOMOG Medal and Silver Jubilee Medal.
Personal life
Major General Magashi is married with children