Biography of Baba Gana Kingibe; Career and Personal life
|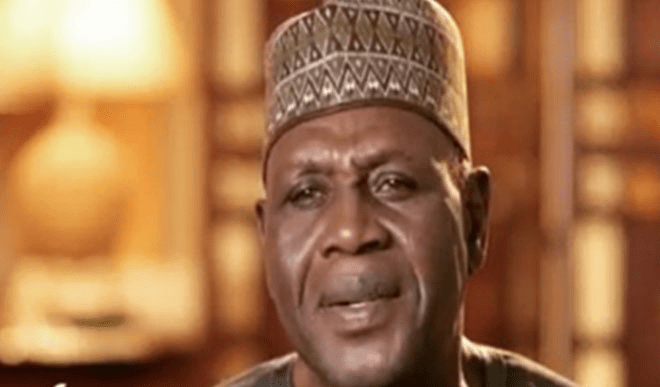 Baba Gana Kingibe is a Nigerian Diplomat and Politician. He was born on 25 June 1945 in Borno State, Nigeria to the family of Mustafa Shuwa and Ya Kingi Mallam. He lost his parents at very tender thus lived with a foster family. He has served as Minister for Foreign Affairs. He was the Secretary to the Secretary General of the Federation to former President Late Umaru Musa Yar'Adua. He was the Vice Presidential candidate of the Social Democratic Party (SDP) in 1993.
Educational Background
Baba Gana Kingibe attended his primary education in Maiduguri. In 1958, Kingibe proceeded to Borno Provincial Secondary School Borno Provincial Secondary School.
In 1960, Kingibe got a government scholarship to study in United Kingdom. He completed his O'Level at Bishop's Stortford College.
In 1965, Kingibe obtained a Bachelors Degree in International Relations from University of Sussex.
Career
Baba Gana Kingibe was employed as a researcher in Ahmadu Bello University Zaria in 1965. While working at the university, Kingibe became acquainted with the Kaduna Mafia, a group of young western-educated intellectuals, civil servants and military officers from Northern Nigeria.
He served as the head of features and current affairs at the Broadcasting Corporation of Northern Nigeria during the civil war.
In 1972, Kingibe joined Foreign service as a Senior Political Counsellor to Nigerian High Commission in London. He was later promoted to Head of Political Desk.
In 1976, Kingibe became the Principal Secretary, Political at the Supreme Military Headquarters (SMHQ). He was involved in the planning of the military's transfer of power programme, states creation and national delimitation, local government reforms and the constitutional drafting committee of the Second Nigerian Republic.
Between 1981 and 1985, Kingibe was appointed the Nigerian Ambassador to Greece, Cyprus and Pakistan.
In 1986, he was appointed the permanent secretary of General Ibrahim Babangida.
In 1988, Kingibe was appointed the director of Shehu Musa Yar'Adua led organization of the People's Front of Nigeria. People's Front of Nigeria was made up of prominent Nigerian politicians like Atiku Abubakar, Bola Tinubu, Abdullahi Aliyu Sumaila and Rabiu Kwankwaso.
The organization joined Social Democratic Party (SDP). In 1989, Kingibe emerged the Chairman of the Social Democratic Party (SDP) which brought about his involvement in the party primaries in 1992.
In 1992, Kingibe picked up nomination form to r for President but lost to MKO Abiola in the party primaries in Jos. Kingibe was nominated as the Vice Presidential Candidate of the party. The duo won the 1993 general election but was annulled by Gen. Ibrahim Babangida.
In 1993, Kingibe was appointed as the Minister for Foreign Affairs by Gen. Sani Abacha. In 1995 he was reshuffled to Minister of Internal Affairs. In 1997, he was appointed the Minister of Power and Steel.
In 2007, following the emergence of Late Umaru Musa Yar'Adua as President, he was appointed the Secretary General of the Federation. He was sacked from office in October 2008 spreading rumors about the President's ill-health while believed to be contending for the presidency.
Personal Life
Baba Gana Kingibe is married to Ireti Kingibe. He is a Muslim
Awards and Honors
Kingibe was awarded Grand Commander of the Order of the Niger (GCON) by President Mohammadu Buhari.
President Buhari Chief of Staff
After Mallam Abba Kyari tested positive to Covid -19, Kingibe was appointed the acting Chief of Staff to President Buhari.
However, there were rumors he has been appointed to succeed the former Chief of Staff after his death on Friday 17th April, 2020 of Corona Virus.