Biography of Ibrahim Agboola Gambari
|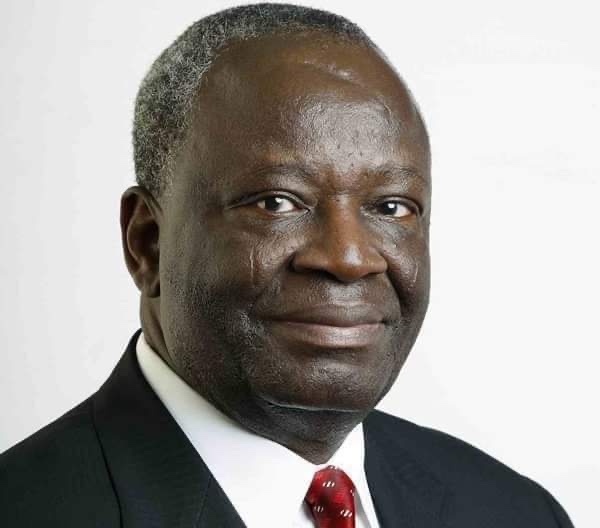 Ibrahim Agboola Gambari is a Nigerian professor, Diplomat and Chief of Staff to President Mohammadu Buhari. He was born on November 24, 1944, in Ilorin, Kwara State. Prof. Gambari served as Minister for External Affairs and the pioneer Chancellor of Kwara State University.
Educational Background
Prof Gambari obtained his West African Secondary School Certificate from Kong's College Lagos.
Gambari obtained a degree in economics from London School of Economics with specialization on International relations in 1968. He obtained a Masters degree and a doctorate degree in Political Science/international relations from Columbia University, New York, USA in 1970 and 1974 respectively.
Career
Gambari began his career as a teacher at City University of New York in 1969 and later to University of Albany.
He returned to Nigeria and became a lecturer at the Ahmadu Bello University, Zaria.
In 1984, Gambari was appointed the Minister of External Affairs by General Mohammadu Buhari, an office he held till 1985
Between 1986 and 1989, Prof Gambari was a visiting professor at Johns Hopkins School of Advanced International Studies, Georgetown University and Howard University, all in United States.
Between 1990 and 1994, Prof Gambari served as the chairman of the United Nations Special Committee Against Apartheid.
In 2005, Gambari was appointed as the Under-Secretary-General of the United Nations (USG) for the Department of Political Affairs (DPA).
In 2010, United Nations Secretary General Ban Ki-Moon appointed Gambari as the chairperson of the African Union Commission as Joint African Union-United Nations Special Representative for Darfur.
In 2013, Gambari was appointed by Governor, AbdulFatah Ahmad of Kwara state as the pioneer Chancellor of Kwara state University.
In 2014, Gambari was a delegate of the National Conference on the restructuring and promotion of national unity in Nigeria.
Prof Gambari is currently serving in the capacity of Special Adviser on the International Compact with Iraq and Other Issues for the Secretary-General of the United Nations.
He is the founder and Chairman of the Board of Directors of Savannah Centre for Diplomacy, Democracy and Development.
Chief of Staff to President Buhari
In May, 2020, Prof Gambari was appointed as the Chief of Staff to President Mohammadu Buhari following the death of Mallam Abba Kyari due to Corona Virus complications.
Awards and Recognition
He was a Research Fellow at the Brookings Institution, Washington and a Resident Scholar at the Bellagio Study and Conference Center, the Rockefeller Foundation-run center in Italy.
He is a member of Johns Hopkins University's Society of Scholars and Doctor of Humane Letters (D.Hum.Litt.) from the University of Bridgeport.
Prof Gambari holds the title of Commander of the Federal Republic (CFR).