EDO 2020: I endorse Pastor Osagie Ize-Iyamu
|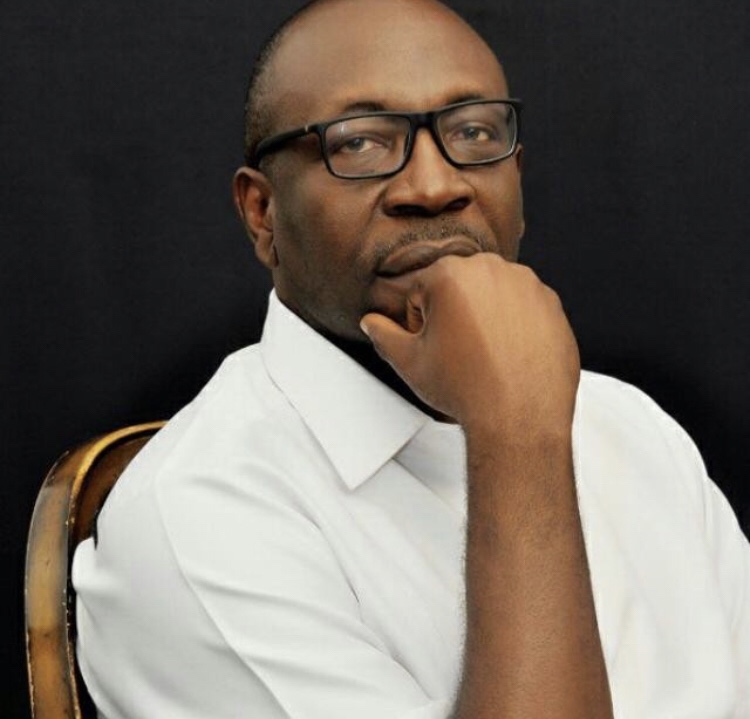 There's something fundamentally wrong with the way we play politics in Nigeria. We play politics without principle and I think that's why our society is like this and, that's equally why our politicians take us for a ride. We need to grow above this if in the real sense that we thoroughly want to liberate ourselves from the shackles of these politicians.
We're equally their political tugs without knowing it. While the other touts carry guns and dagger to bully, destroy and kill, we pick pens and data to do same here.
Just few months back, I personally and several others were routing for Pastor Osagie Ize-Iyamu as the PDP candidate, while condemning the present Edo State governor Obasike, because he was in APC. Few months later all that changed because both crossed party. We forget character and individual values, we forgot all that we have said. We lambaste APC for turning anyone into saint once he joins them. We're equally guilty and showed evidence that we will do same if we're in their position, when Gov. Obasike too, that we have been lambasting over the years became Saint Godwin once he joined PDP. All the video of Oshiomhole lambasting Osagie Ize-Iyamu, which we all understood why it happened, and knew it was normal in politics, just like American politicians lambast each other and later come together to work for party interest. We became even worst than Oshiomhole, while still lambasting him for not being a steady soul and for eating his words. Yet, all of us attacking the former Edo governor jumped ship from supporting Pastor Osagie Ize-Iyamu to supporting Governor Obasike just because he changed party. We didn't see anything wrong in our attitudes, but see everything wrong in Oshiomhole doing the same thing.
Our society is like this because we allow ourselves to be used to play ludo by these politicians.
Look at this video and tell me what what's different with what APC and Oshiomhole is doing today. This was less than one year ago, November 2019. Those PDP members here were telling the world that Obaseki failed woefully and here is our own Dan Orbih making it clear. From this you will come to the realization that all politicians are the same. Their support is down to selfish reasons not for anything that will benefit the people. They have been heavily influenced with the state fund and we pick our data to finish their work for them. Just like we mock the touts and ask them if any of them can see the politicians children carrying guns to fight. It's the same thing with us. Can you see any of the politicians children on social media ranting about their parents political opponents. No! You won't. They are busy studying and living the good life in overseas.
After watching this video, I realized how foolish we have been while pointing accusing fingers at the other side as being foolish.
We all understand the circumstances behind Pastor Osagie Ize-Iyamu joining APC, but because of our dislike for anything APC, Buhari or Oshiomhole we pretend not to know. During the last Edo State governorship election l supported Pastor Osagie Ize-Iyamu, because after checking on the top two of the candidates, I knew he's a far better and refined person that will make a better leader. But once he joined APC, like many other people, I became blind to all those facts and started behaving like Oshiomhole that I have been busy mocking for not being steady.
All these political parties are the same, forget it! What really matters in Nigerian politics is individual values and vision. There's no single political philosophy behind these parties. Some PDP governors are just empty, while some APC governors are delivering. So based on this particular statement of mind, I decided to review my stand on Edo State politics based sincerely on individual values and characters, not party affiliation or interest.
Based on the the above stand, I have the courage to step out and endorse Pastor Osagie Ize-Iyamu. This does not change my view about APC and Buhari's government. I just want to be liberated from the shackles of these politicians who have no single interest for the people. I want to set this example and hope my action will help lots of people to wake up and together, we will look beyond party and look at individuals values in supporting our politicians. Only this will make them sit up.
Peter Agba Kalu