Okonjo-Iweala Biography, Age, Husband, Career and Net Worth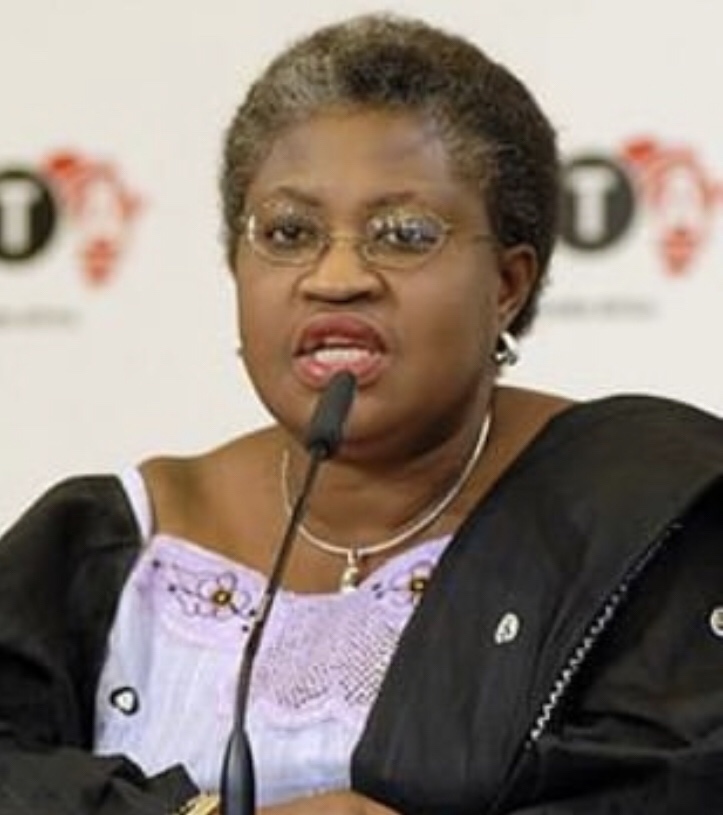 Ngozi Okonjo-Iweala is a Nigerian born economist and international development expert. She is the first female Director General of the World Trade Organization (WTO) Ngozi Okonjo-Iweala was born on 13 June 1954 in Ogwashi-Ukwu, Delta State, Nigeria. Her father Professor Chukwuka Okonjo, is a professor and a king from the Obahai Royal Family of Ogwashi-Ukwu. She was a former Nigerian minister for Finance under President Obasanjo and President Jonathan. Okonjo-Iweala worked with World Bank for 25 years as a development economist.
Okonjo-Iweala Profile
Name

Okonjo-Iweala

Real Name

Ngozi Okonjo-Iweala

Age/Date of Birth

66 years(2020), 13 June 1954

Occupation

Economist

Known for

1. Nigerian minister for Finance

2. DG, World Trade Organization

3. Managing Director World Bank

State of Origin

Delta State, Nigeria

Spouse

Dr. Ikemba Iweala

Net Worth

Unknown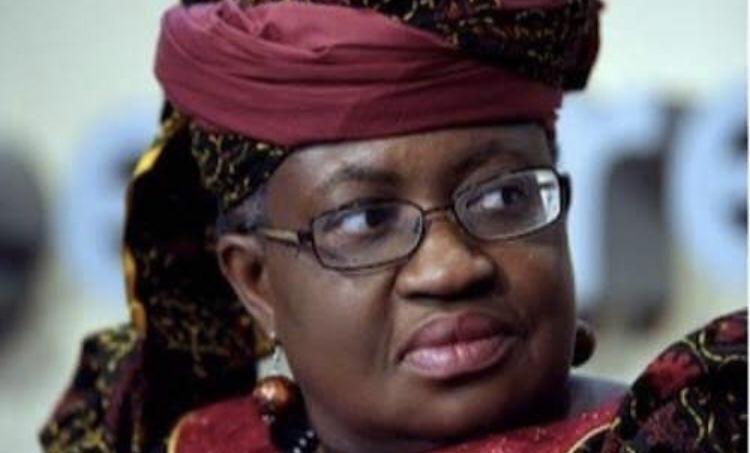 Educational Background
Okonjo-Iweala attended Queens Secondary School Enugu before proceeding to St. Anne's School, Molete, Ibadan, and the International School Ibadan where obtained her SSCE certificate.
In 1973, Okonjo-Iweala proceeded to the United States to study economics at Harvard University. She graduated with magna cum laude with an AB in Economics in 1976.
In 1981, Okonjo-Iweala earned a Doctorate degree in regional economics and development from the Massachusetts Institute of Technology (MIT).
Okonjo-Iweala is a fellow of the American Association of University Women (AAUW).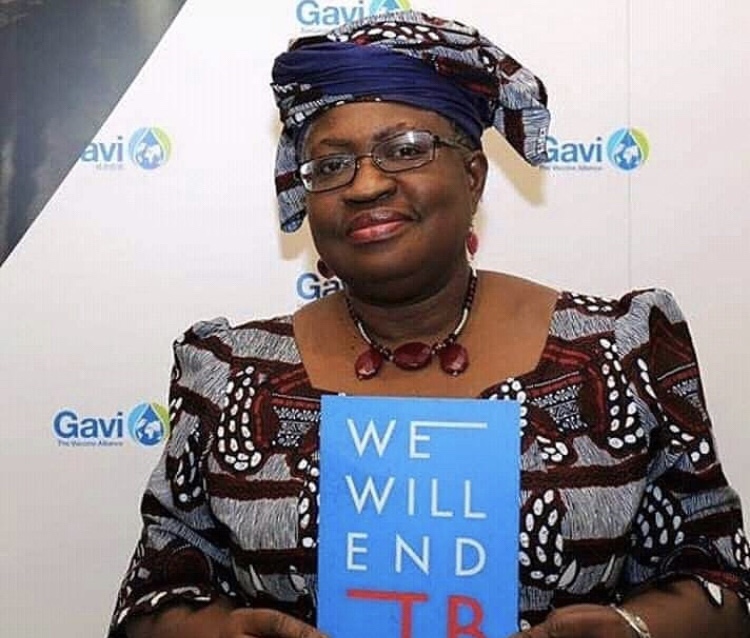 Okonjo-Iweala Career
Okonjo-Iweala worked as a development economist for World Bank. She rose to the position of managing director. As a managing director Okonjo-Iweala has an oversight responsibility of $81 billion operational portfolio in Africa, South Asia, Europe and Central Asia.
In 2008, she was a member of the Commission on Effective Development Cooperation with Africa.
During the 2008-2009 food crisis, she was responsible for several World Bank initiative to assist low income countries.
In 2010, Okonjo-Iweala was the chairperson of IDA replenishment, the World Bank's successful drive to raise $49.3 billion in grants and low interest credit for the poorest countries in the world.
In July 2003, Okonjo-Iweala was appointed the Minister for Finance by President Obasanjo. She was the first female to hold the position of Minister for Finance and minister for foreign affairs
As finance minister, Okonjo-Iweala spearheaded negotiations to wipe out US$30 billion of Nigeria's debt with Paris Club and an outright cancellation of US$18 billion debt.
Okonjo-Iweala introduced publishing state's monthly financial allocation from the Federal Government in newspapers.
In 2006, Nigeria obtained its first ever sovereign credit rating (of BB minus) from Fitch Ratings and Standard & Poor's
Okonjo-Iweala with the support of World Bank and International Monetary Fund (IMF) built an electronic financial management platform—the Government Integrated Financial Management and Information System (GIFMIS), including the Treasury Single Account (TSA) and the Integrated Payroll and Personnel Information System (IPPIS)
In 2006, she served shortly as minister for Foreign Affairs.
In December 2007, Okonjo-Iweala returned to World Bank as a Managing Director. However, In 2011, she was reappointed as Minister for Finance as well as Coordinating Minister for the Economy by President Jonathan.
As a second term Minister for Finance, Okonjo-Iweala initiated Nigerian Mortgage Refinance Corporation (NMRC), Growing Girls and Women in Nigeria Programme (GWIN) and Youth Enterprise with Innovation programme (YouWIN).
The National Bureau of Statistics awarded Nigeria the largest economy in Africa.
In 2012, Okonjo-Iweala ran against Jim Yong Kim for World Bank President.
She is part of the UNESCO's International Commission on the Futures of Education.
In 2016, Okonjo-Iweala was appointed the Chair-elect of the Board of Gavi ofthe World Health Organization.
She was a member of the International Commission on Financing Global Education Opportunity between 2015 and 2016.
Okonjo-Iweala is the founder of NOI poll, the first indigenous opinion-research organization in Nigeria.
In 2019, Okonjo-Iweala became a United States citizen after decades of working in the US.
In January 2020, Okonjo-Iweala was appointed as an external advisory group by the International Monetary Fund's Managing Director Kristalina Georgieva.
She was appointed by the African Union (AU) as special envoy to solicit international support to help the continent deal with the economic impact of the COVID-19 pandemic.
In October 2020, Okonjo-Iweala was announced as the finalist for the position of the Director General of World Trade Organization. She battled it out with South Korean Yoo Myung-hee. However, Okonjo-Iweala emerged the first female Director General of World Trade Organization (WTO).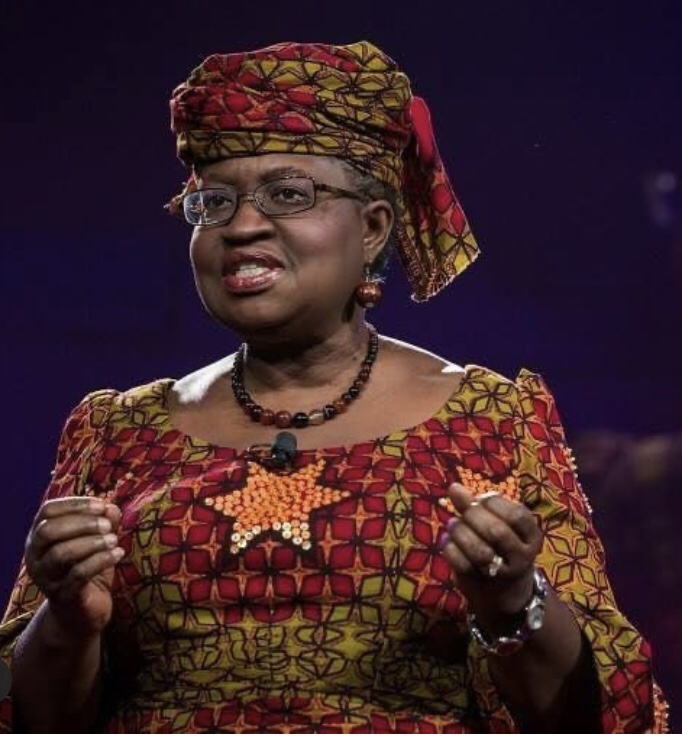 Personal life
Okonjo-Iweala is married to a neurosurgeon Dr. Ikemba Iweala. Their union is blessed with four children Onyinye Iweala, Uzodinma Iweala, Okechukwu Iweala and Uchechi Iweala.
Okonjo-Iweala Net Worth
The net worth of Okonjo-Iweala is currently unavailable