Ayuba Wabba Biography, Age, Career and Net Worth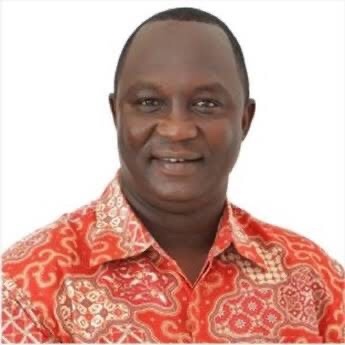 Dr Ayuba Philibus Wabba is a Nigerian activist and public health specialist. He is the national president of the Nigerian Labour Congress (NLC). Ayuba Wabba was born on October 22, 1968 in Askira/Uba Local Government Area of Borno State
Ayuba Wabba Profile
| | |
| --- | --- |
| Name | Ayuba Wabba |
| Real Names | Dr Ayuba Philibus Wabba |
| Date of Birth | October 22, 1968 |
| Age | 52 Years (2021) |
| Occupation | Human Right Activist, Public Health Specialist |
| Religion | Christian |
| State of Origin | Borno |
| Known for | Chairman of the Nigerian Labour Congress |
| Net Worth | Under Review |
Educational Background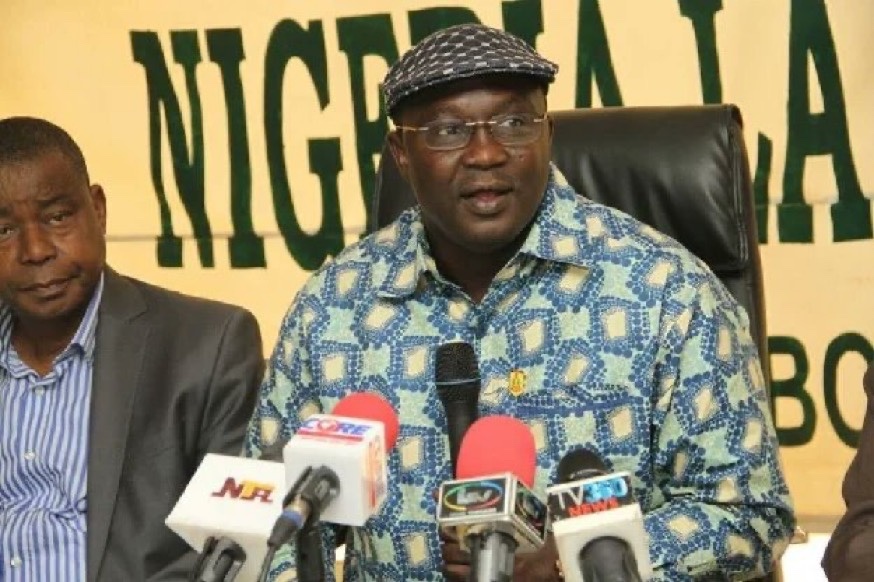 Ayuba Wabba attended Kawo Primary School, Kaduna. He proceeded to Government Science Secondary School, Waka-Biu, Borno State where he obtained his SSCE certificate.
He holds a Post Graduate Diploma (PGD) and a Master's degree in Public Health.
Ayuba Wabba attended School of Health Technology, Maiduguri, Borno state. He attended Imo State University and. Houdigbe North American University. He is an alumnus of Institute of Peace and Development Israel, Royal Institute of Public Administration, London, Whaton Business School, USA and National Institute for Policy and Strategic Studies (NIPSS), Kuru.
He holds an honorary doctorate degree from the Commonwealth University, Belize and Dure State University.
Career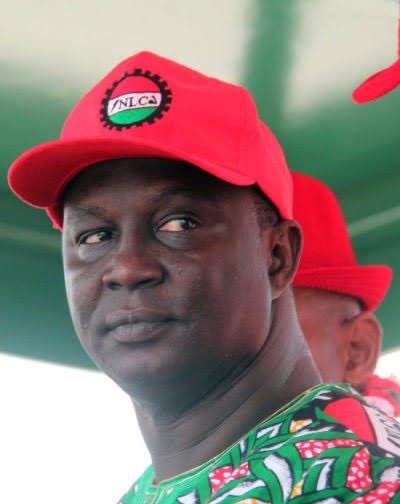 Ayuba Wabba worked as the Environmental Health Officer at the Ministry of Health in Borno State.
He was a member of the Board of Management in various Nigerian institutes and establishments like
Lagos University Teaching Hospital
National Health Insurance Scheme
National Labour Advisory Council
University of Nigeria Teaching Hospital, Enugu
National Productivity Centre
He was a Non-Executive Director at the Trustfund Pensions plc and a member at the National Conference.
Ayuba Wabba have held different positions in the course of his career some of which are
President, National Union of Health Technology Students
Secretary, Medical and Health Workers Union (MHWUN)
State Chairman, Medical and Health Workers Union
Chairman, Nigeria Labour Congress, Borno State Council
National President, Medical and Health Workers Union (MHWUN)
National Treasurer, Nigeria Labour Congress
Chairperson, Joint Health Sectors Union
Chairperson, West African Health Sector Unions Network.
In March 2015, Ayuba Wabba was elected the National President of the Nigeria Labour Congress (NLC).
In 2018, Ayuba Wabba was elected the president of the International Trade Union Confederation.
Ayuba Wabba holds the traditional title of the Fiwagboye of Orile-Ifo and the Zanna Ma'alama of Borno Emirate.
Controversies
On 18 May 2021, Ayuba Wabba alongside other officials of the Nigerian Labour Congress was declared wanted by the Kaduna State Governor Nasir El Rufai for for economic sabotage and attacks on public infrastructure under Miscellaneous Offences Act
KADUNA UPDATE: Ayuba Wabba & others of @NLCHeadquarters declared wanted for economic sabotage & attacks on public infrastructure under Miscellaneous Offences Act. Anyone that knows where he is hiding should send a message to @MOJKaduna. KDSG. There will be a handsome reward!

— Nasir Ahmad El-Rufai (@elrufai) May 18, 2021
Personal life
Ayuba Wabba is married with children. He is a christian.