Biography Of Yemi Osinbajo, Age, Career and Personal Life
|
Oluyemi Oluleke Osinbajo was born on 8th March 1957 in Lagos. He is a Nigerian politician and lawyer and currently the Vice President of the Federal Republic of Nigeria. He is also a senior advocate of Nigeria, Professor of Law and until his inauguration as Vice President, a Senior Partner with Simmons Cooper Partners, a commercial law practice.
Prof Yemi Osinbajo Profile
| | |
| --- | --- |
| Name | Prof Yemi Osinbajo |
| Real Name | Oluyemi Oluleke Osinbajo |
| Date of Birth | 8th March 1957 |
| Age | 63 (2020) |
| State of Origin | Ogun State |
| Religion | Christianity |
| Occupation | Lawyer, Politician and Pastor |
| Known for | Vice President Of Nigeria |
| Political party | All Progressive Congress (APC) |
| Spouse | Dolapo Osinbajo |
| Net Worth | $1.5 million |
Educational Background
Yemi Osinbajo had his primary edication at Corona Primary School in Lagos. Between 1969 and 1975, he attended Igbobi College Yaba, Lagos where he bagged many awards including the State Merit Award (1971); Elias Prize for Best Performance in History ( WASC, 1973) and African Statesman Intercollegiate Best Speaker's Prize (1974).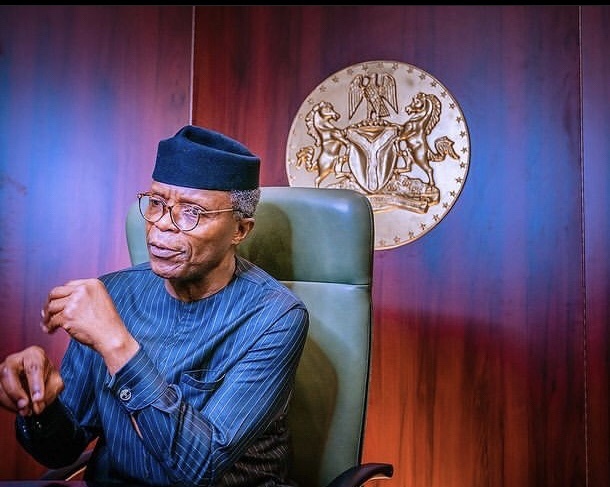 He went on to have a degree at the University of Lagos between 1975 – 1978 where he obtained a Second Class Upper Degree in Law. In 1979, he completed his professional training at the Nigerian Law School and was admitted to practice as a Barrister and Solicitor of Nigeria's Supreme Court. In 1980, he attended the London School of Economics and Political Science where he obtained a Master of Laws degree.
Law Career
In 1981, Osinbajo was employed as a law lecturer at the University of Lagos, Nigeria. From 1983 to 1986, he was a Senior Lecturer of Law at the University of Lagos.
Read Also: Muhammad Abdallah Biography, Age and Career
From 1988 to 1992, he was an Adviser to the Attorney – General and Minister of Justice, Bola Ajibola. From 1997 to 1999, he was made Professor of Law and Head of Department of Public Law, University of Lagos.
Between 1999 to 2007, Osinbajo was a member of cabinet in Lagos state Ministry of Justice and also Attorney – General and Commissioner for Justice.
In 2007, Osinbajo was once again employed as a Professor of Law, Department of Public Law, Faculty of Law, University of Lagos. In 2007, he was made Senior Partner, Simmons Cooper Partners ( Barristers and Solicitors), Nigeria.
Osinbajo was also a senior lecturer at the Lagos State University.
Read Also: Ubong King Biography, Age, Business, Net Worth and Death
He was also the Pastor in charge of the Lagos Province 48, Olive Tree provincial headquarter of the Redeemed Christian Church of God, Ikoyi before his inauguration into office as the Vice President of Nigeria.
Political Career
Osinbajo's political career started in 2013 after the formation of the All Progressive Congress ( APC ). He alongside other notable Nigerians were tasked with the duty to design and produce a manifesto for the new political party. This resulted in the presentation of the "Roadmap to a New Nigeria", a document published by APC as its manifesto if elected to power.
On 17th December, 2014, the Presidential Candidate of APC, rtd. General Muhammadu Buhari announced Osinbajo as his running mate and Vice Presidential candidate for the 2015 general elections.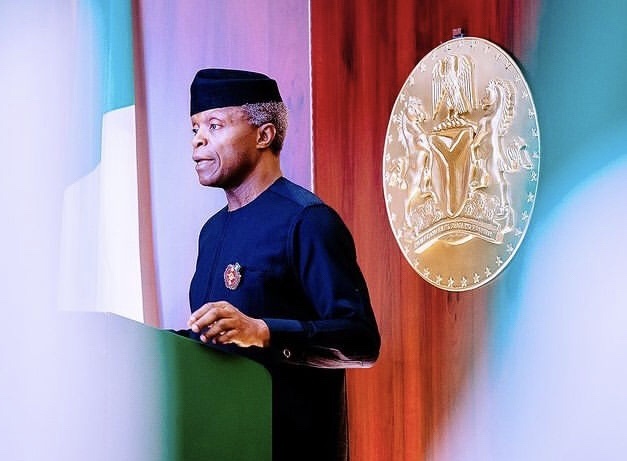 After the 2015 election in Nigeria with the APC emerging victorious, as declared by the Independent National Electoral Commission (INEC), Osinbajo was sworn in as Nigeria's Vice President on May 29th 2015.
In 2019, Buhari and Osinbajo defeated their closest rival Atiku Abubakar and Peter Obi of PDP to win the 2019 General Election. They were sworn in for a second term in office on 29th May, 2019.
Personal Life and Family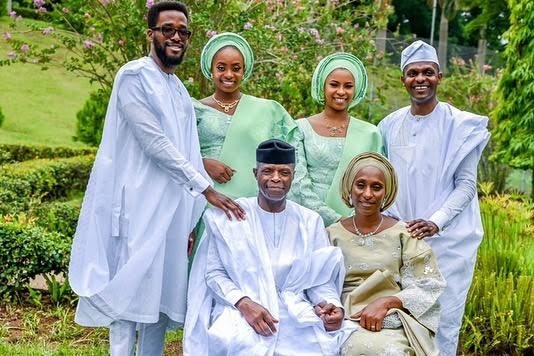 Osinbajo is married to Dolapo Osinbajo, a grand daughter of Obafemi Awolowo. They have three children – two daughters, Kiki, Kanyisola and a son, Fiyinfoluwa Osibanjo.
Osinbajo Net Worth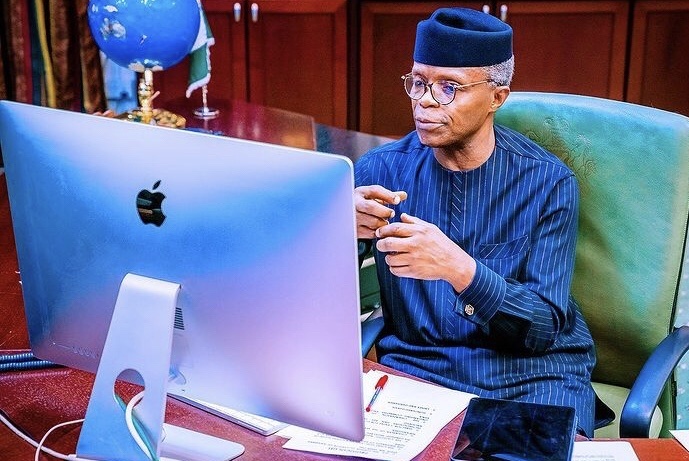 Osinbajo is estimated to worth $1.5 million