Biography of Joy Nunieh
|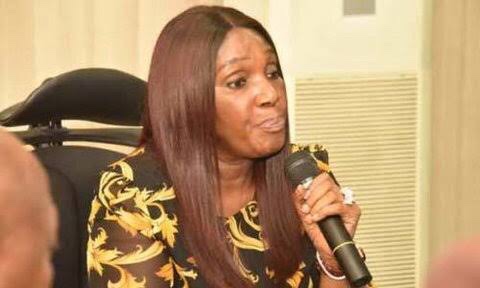 Joy Yimebe Nunieh is a Nigerian lawyer, politician and former Managing Director of the Niger Delta Development Commission (NDDC). Joi Nunieh was born on November 11th to the family of Late Sen. Cyrus Nunieh. She is an Ogoni by tribe from Beeri Khana Local Government area of Rivers State. Her father was the first Senator and lawyer from Ogoni.
Educational Background
Not much is known about Joy Nunieh's educational background. However,Nunieh obtained a degree in law from Rivers State University of Science and Technology (RSUT).
She proceeded to Nigerian Law School Lagos and was called to Bar in 1990. She however skipped youth service despite being mobilized to serve in Kwara State.
Career
Joy Nunieh started her career as private contractor with the Chevron Nigerian Limited in 1989.
In 2008, Joy Nunieh worked as an independent contractor with Shell.
In 2012, Nunieh was appointed the National Coordinator of Hydrocarbon Pollution Remediation Project, (HYPREP)
She worked simultaneously for both company before her appointment as the managing director of the Niger Delta Development Commission (NDDC) in 2019 by President Buhari.
In 2011, Joy Nunieh contested to be a Senator under the Congress for Progressive Change (CPC) but lost the election.
Controversies
In April 2020, Nunieh was fired as the fired as the Managing Director of NDDC for not participating in the National Youth Service Corp (NYSC). Kemebradikumo Pondei was announced by President Buhari as her replacement
In July 2020, Joy Nunieh alleged that the Minister for Niger Delta Sen. Godswill Akpabio ordered the blow up of pipelines in the Niger Delta region as well as his involvement in misappropriation of billions of Naira in NDDC.
Nunieh in an interview accused Akpabio of harassing her and attempting to coarse her into taking an oat, which he declined.
On the day Nunieh was supposed to appear before the House of Representative committee over the situation, a group of policemen raided her house in Port Harcourt in an attempt to arrest her but was rescued by Governor Wike and taken to the Rivers State government house in Port Harcourt.