Buba Marwa Biography, Age and Career
Mohammed Buba Marwa is a Nigerian retired army officer. He was a military governor of Borno and Lagos State. Marwa was appointed the chairman of the Nigerian Drug and Law Enforcement Agency by President Buhari. Buba Marwa was born on September 9, 1953 in Kaduna State. He is from Michika L.G.A of Adamawa State.
Buba Marwa Profile
| | |
| --- | --- |
| Name | Buba Marwa |
| Real Name | Mohammed Buba Marwa |
| Date of Birth | September 9, 1953 |
| Age | 67 years (2020) |
| State of Origin | Adamawa State |
| Occupation | Army Officer, Politician |
| Political Party | All Progressive Congress(APC) |
| Net Worth | Unknown |
Educational Background
Buba Marwa attended Nigerian Military School, Zaria before proceeding to Nigerian Defense Academy, Kaduna. He holds a masters degree in International Relations and Public Administration from Pittsburgh University and Harvard University respectively.
Military Career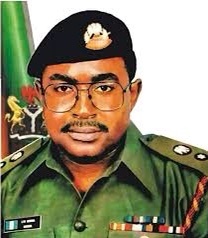 Buba Marwa was commissioned as a 2nd lieutenant in the Nigerian Army. He was posted to Armoured Corp. Marwa was a Brigade Major at the 23 Armoured Brigade and the Aide-de-Camp (ADC) to Chief of Army Staff, Lieutenant-General Theophilus Danjuma.
He was the academic registrar of the Nigerian Defense Academy and deputy defense adviser in the Nigerian Embassy in Washington, DC.
In 1990, Marwa was appointed the military governor of Borno State by Gen. Ibrahim Babangida and the defense adviser to the Nigerian Permanent Mission to the United Nations in 1992.
Marwa was appointed the Military Governor of Lagos State by Gen Sani Abacha.
In 1999, Marwa handed over to Boca Tinubu and retired from the Nigerian Army as a Brigadier General.
Later Career
Marwa started Albarka Airline and Buba Marwa Endowment. However , he stepped down as the Chairman / Chief Executive Officer of Albarka Airlines in 2003.
In 2006, Marwa picked nomination form to run for President under the Peoples Democratic Party (PDP). However, he lost in the primaries to Umaru Musa Yar'Adua. He was appointed Nigeria's High Commissioner to the Republic of South Africa in 2007
Albarka Airline was stripped of its operating license by the Nigerian government in 2007.
In 2011, Marwa was the gubernatorial candidate of the Congress For Progressive Change (CPC) in the Adamawa State gubernatorial election.
Following a merger of CPC, ANPP and ACN to form APC, Marwa became a member of the All Progressive Congress (APC). He defected from the APC over the unfair treatment of his followers after his party CPC.
Marwa returned to APC after President Buhari defeated the incumbent President Goodluck Jonathan in the 2015 general election.
In January 2021, Marwa was appointed the Chairman of the Nigerian Drug and Law Enforcement Agency (NDLEA). Marwa replaced Mohammad Abdallah who was sacked as NDLEA Chairman
Personal life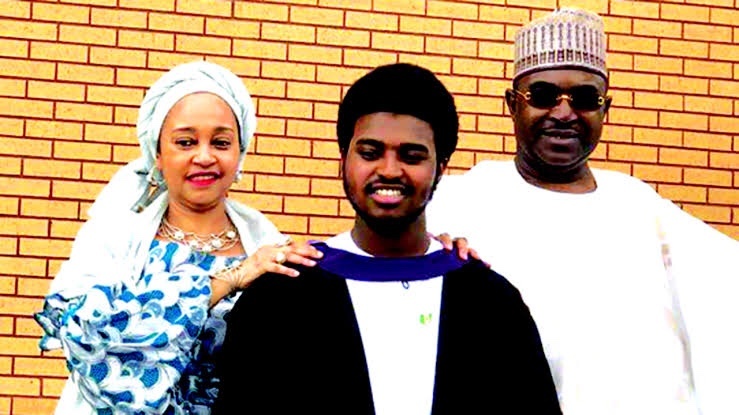 Marwa is married to Munirat Marwa with children.