Yoweri Museveni Biography, Age and Career
|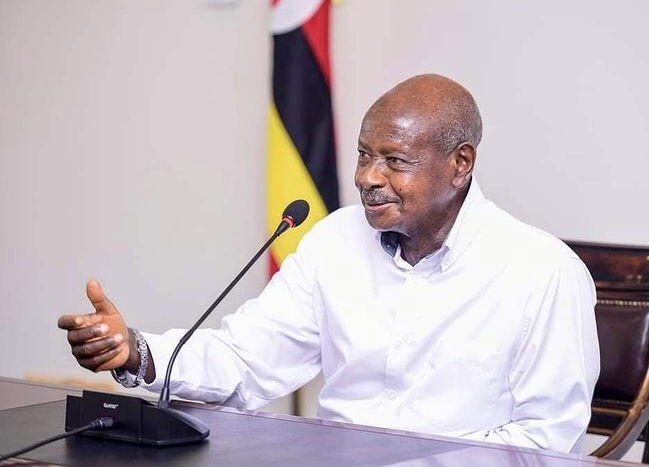 Yoweri Tibuhaburwa Kaguta Museveni is a Ugandan politician and president. He was involved in the rebellion against Idi Amin and Milton Obote. He was elected for a 6th term in office in January 2021. Yoweri Museveni was born on 15 September 1944 in Rukungiri, Ntungamo, Uganda. His father was Mzee Amos Kaguta, a cattle herder and his mother Esteri Kokundeka Nganzi.
Museveni Profile
Name

Yoweri Museveni

Real Name

Yoweri Tibuhaburwa Kaguta Museveni

Date of Birth

15 September 1944

Age

76 years (2020)

Nationality

Uganda

Occupation

Ugandan President

Political Party

National Resistance Movement (NRM)

Spouse

Janet Museveni

Children

Lt. General Muhoozi Kainerugaba

Natasha Karugire

Patience Rwabwogo and

Diana Kamuntu.

Net Worth

Unknown
Educational Background
Museveni attended Kyamate Elementary School, Mbarara High School before proceeding to Ntare School.
In 1967, he proceeded to study economics and political science at the University of Dar es Salaam in Tanzania.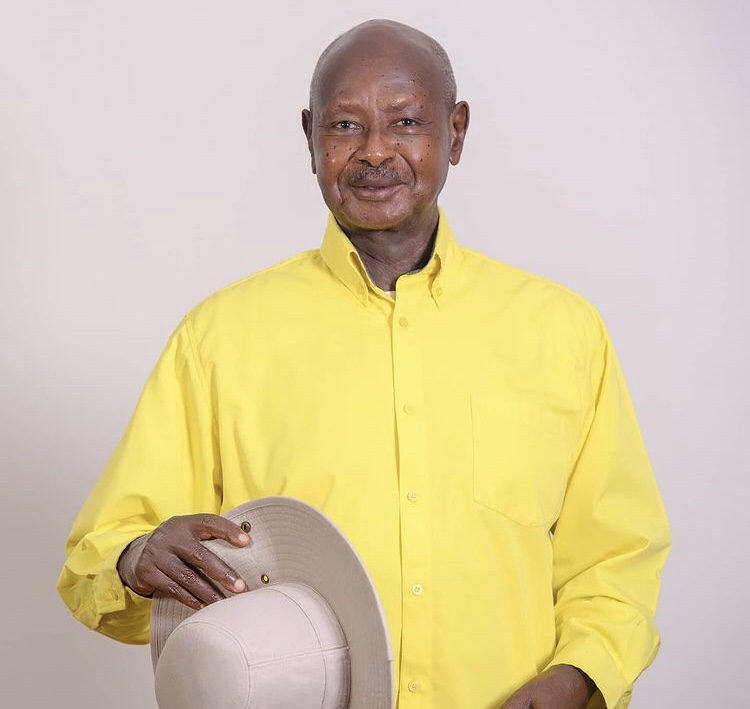 Museveni was the leader University Students' African Revolutionary Front activist group. He led a delegate of students to FRELIMO territory in Portuguese Mozambique. Museveni received guerrilla training there.
Read Also: Buba Marwa Biography, Age and Career
Career
In 1972, exile forces invaded Uganda from Tanzania in bid to force Idi Amin out of office. The forces were repelled by the Ugandan military. Museveni left the exile force to form Front for National Salvation after Uganda and Tanzania signed Mogadishu Agreement. The Mogadishu Agreement prevented rebels from using Tanzanian soil for aggression against Uganda.
However in 1978, Ugandan troops invaded Tanzania sparking off the Ugandan-Tanzanian war. Museveni and his forces were attached to the Tanzania People's Defence Force (TPDF) to counter attack and fight Idi Amin.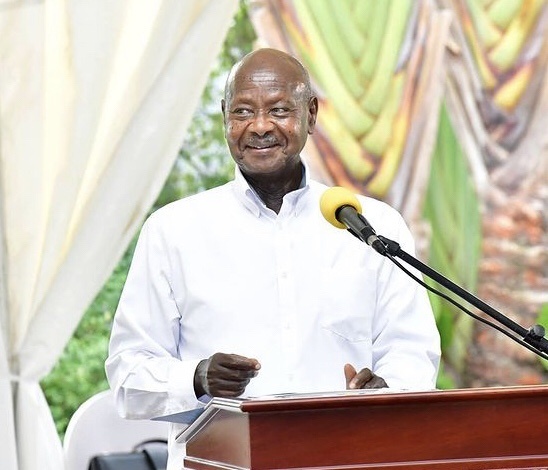 Idi Amin was forced out of office in 1979 and Milton Obote was elected into office in 1980.
Ugandan Bush War
Museveni returned to Uganda to form the Popular Resistance Army (PRA). He planned rebellion against Milton Obote's regime.
PRA launched their first attack in February 1981. They attacked military installations. PRA merged with the Uganda Freedom Fighters, a resistance group formed by former president Yusufu Lule. This gave birth to the National Resistance Army (NRA) and the National Resistance Movement (NRM) as its political wing.
While the National Resistance Army wher against Obote, Uganda National Rescue Front (UNRF) and the Former Uganda National Army (FUNA) were for him.
Over 100,000 civilians were estimated to have died in the war between Obote and his opposition.
In July 1985, Obote was overthrown in a Coup d'etat by one of his army commander, Lieutenant-General Tito Okello.
Nairobi Agreement
Despite the grievances of Museveni and his troops, they agreed to a peace talk headed by the Kenyan President Daniel arap Moi in Nairobi.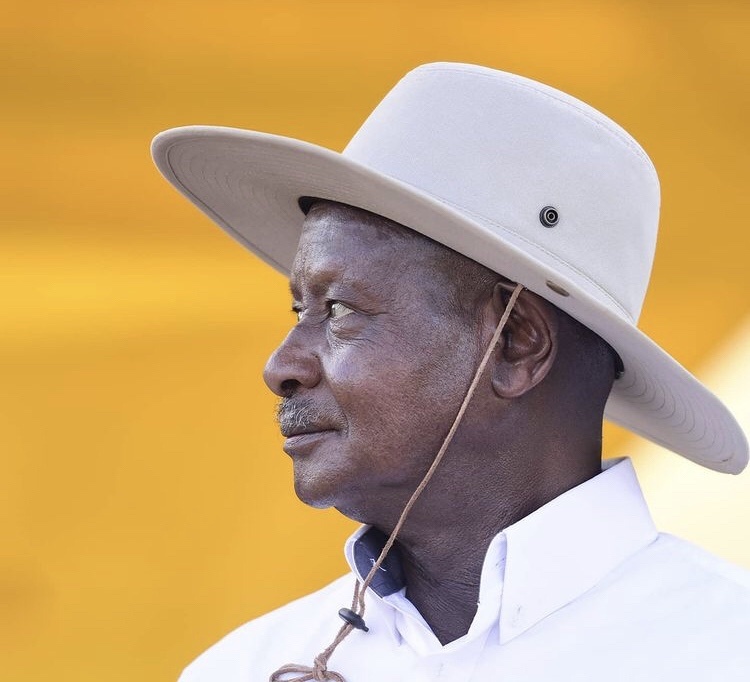 The two parties agreed to
call for a ceasefire
demilitarise Kampala
integrate the NRA and government forces
and absorb the NRA leadership into the Military Council.
However, these agreements were not met.
Rise to Power
In January 1986, Museveni was sworn in as president after he ousted Okello out of office with the help of Zairean military. He promised democracy to the people of Uganda.
Read Also: Charlie Charlie game challenge
Though his government was supported by Ugandan's in the southern region, he faced oppositions in the North and the West Nile region.
By 1989, the National Resistance Army( NRA) which had reputation for preserving human rights in Uganda were being accused of gross human rights violation.
Museveni was the chairperson of the Organisation of African Union (OAU) in 1991 and 1992.
Museveni Presidency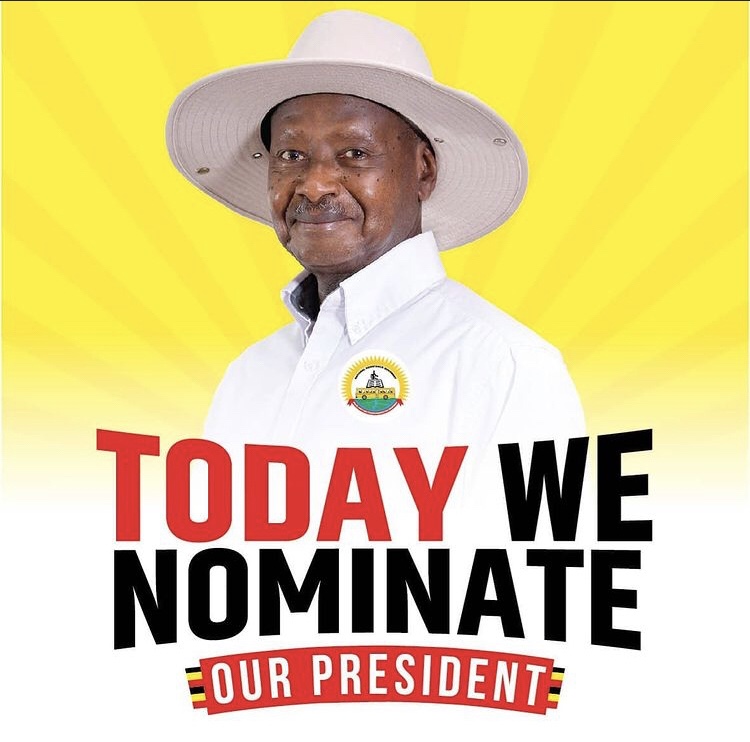 In 1996, Museveni was elected for a second term in office. He secured 75.5 percent of the votes to defeat Paul Ssemogerere of the Democratic Party and the upstart candidate Kibirige Mayanja.
In 1997, Museveni introduced free primary education. Uganda received $100 million aid after it was declared eligible for debt relief by the Heavily Indebted Poor Countries (HIPC).
He had remarkable achievements in the fight against HIV/AIDS. Uganda which had one of the highest rates of HIV/AIDS infection now have comparatively low rates.
Third Term in Office
Museveni defeated Kizza Besigye to be sworn in for a third term in office in 2001. Kizza Besigye was a close ally of Museveni but the duo had a fallout after Besigye decided to run for President.
Read Also: Tule Challenge by Davido, Everything you need to know
After the 2001 election, allies of Museveni campaigned for removal of tenure limit in the office of the Ugandan President. This gave Museveni the chance to run for election again in 2006. Museveni was accused of engaging in a live presidency project by oppositions.
He won the 2006 election securing 59 percent of the vote against Besigye's 37 percent votes.
In 2009, Museveni rejected same sex marriage and imposed death penalty on homosexuality. He said homosexual is against God's will.
Fourth Term in Office
In 2011, Museveni was elected for a fourth term in office. The European Union and the opposition parties rejected the election on the basis that the election was marred by irregularities and violence.
Museveni became the fifth longest serving president in Africa following the fall of Egypt's Hosni Mubarak and Libya's Muammar Gaddafi. He criticized involvement of United States and the United Nations in the Libyan Civil war.
Fifth Term in Office
In 2016, Museveni secures 61 percent of the vote to Besigye's 35 percent. He was elected for a fifth term in office, though the election was criticized. According to opposition parties, the election was marred by widespread fraud, voting irregularities, the repeated arrest of opposition politicians and intimidation of voters.
The Age limit Bill was initiated to extend age limit for Ugandan Presidential aspirants. The bill was passed by the Ugandan parliament despite widespread of protest against the bill.
Sixth Term in Office
In January 2021, Museveni defeated his closest rival Bobi Wine to be elected for a sixth term in office in the 2021 general election
Personal life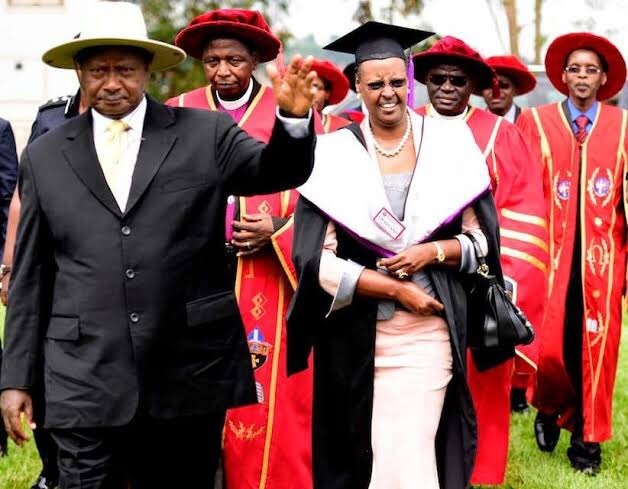 Museveni is married to Janet Museveni. Together they have four children Lt. General Muhoozi Kainerugaba, Natasha Karugire, Patience Rwabwogo and Diana Kamuntu.
Museveni Net Worth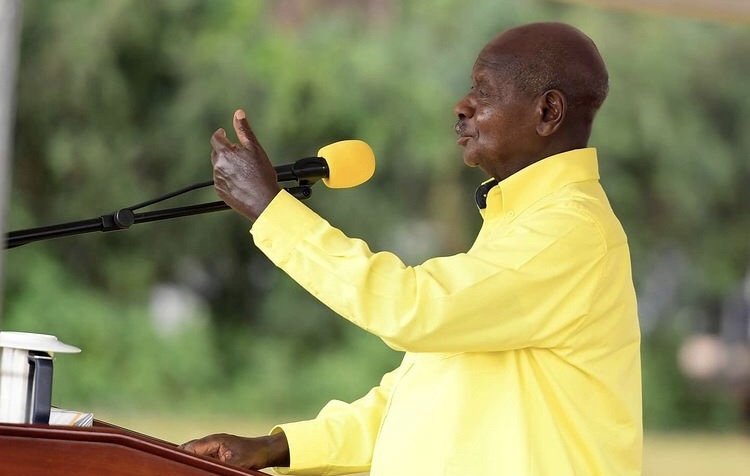 Museveni is the longest serving president in Africa. He is estimated to worth millions of dollars though his actual net worth is unknown