Owerri Prison Break; Everything you need to know
On 4th April 2021, suspected gunmen attacked the Nigerian Correctional Service (NCS) in Owerri, Imo State. One person have been confirmed dead in the Owerri prison break.
According to reports, the incident happened around mid night on April 4th, 2021. Over 2000 inmates where reportedly freed from the Imo State prison.
About 30 vehicles and the imo state police headquarters were burnt down by the suspected gunmen.
Gunmen attack imo prison. Frees over 2000 inmates pic.twitter.com/SK5lx19Hyt

— Contents101 🇳🇬 (@contents_101) April 5, 2021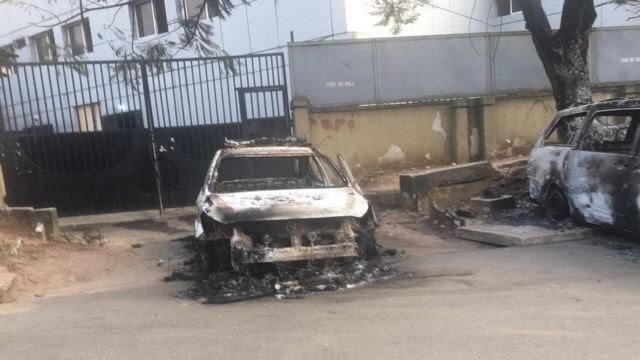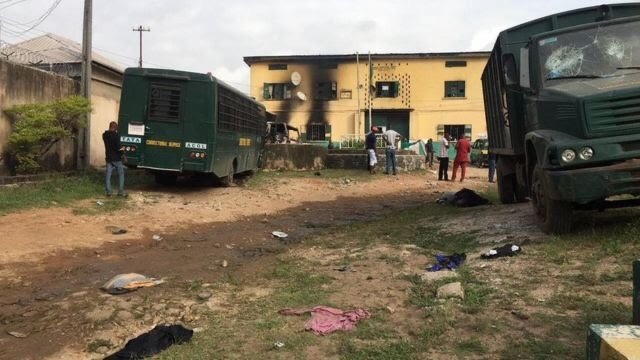 Reactions to the Owerri Prison Break
There was series of media report accusing IPOB and ESN of being responsible for the Owerri Prison Break
Here are some reactions on twitter
This attack on a prison and police station by IPOB portends very grave danger for the South East. It is not in the interest of the South East and is an attempt to forment anarchy. I condemn it and call on the authorities to do everything necessary to restore peace and sanity. https://t.co/IUSDKwkWuA

— Dr. Joe Abah (@DrJoeAbah) April 5, 2021
Nnamdi Kanu is trying to destroy the economy of the South East. I always see people celebrate whenever IPOB carry out attacks, unfortunately when they are done with the police , they will turn to the defenseless civlians and make the streets in SE hell with those guns.

— ᴏᴍᴀsᴏʀᴏ ᴀʟɪ ᴏᴠɪᴇ™☤🇳🇬 (@OvieNews) April 5, 2021
With no CCTV footage released, <24hrs investigation, IGP has concluded that IPOB ESN was responsible for the attack on Imo Police HQ, which in my own view was just a collateral damage of their grand plan to setup the security network.

Supreme court governor, God is watching you.

— Ayemojubar (@ayemojubar) April 5, 2021
IPOB denies involvement
Separatist group Indigenous People of Biafra (IPOB) denied being responsible for the the Owerri prison break.
According to a statement by the IPOB Media and Publicity Secretary, Emma Powerful neither IPOB nor ESN is responsible for the attack.
His statement read
"The attention of IPOB has been drawn again to the fallacious and fabricated news that IPOB and ESN are involved in the attack of prison and police headquarters in Owerri Imo State.
"IPOB and ESN are known groups, not unknown gunmen. ESN is in the bush chasing Fulani terrorists, why linking IPOB and ESN to this attack. IPOB and ESN were not involved in the attack in Owerri Imo State. and the recent attack on Onitsha Owerri road at Ukwuorji junction. It is not our mandate to attack security personnel or prison facilities.
"The Nigeria Government and her compromised media outfits should stop linking IPOB and ESN to the multiple attacks going on in Nigeria now. IPOB was formed on the principle of peace and we are still in it. Unknown gunmen is different people which we don't know them and they are not IPOB or ESN security outfit."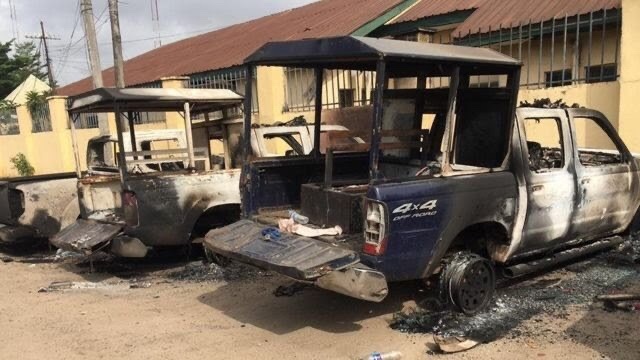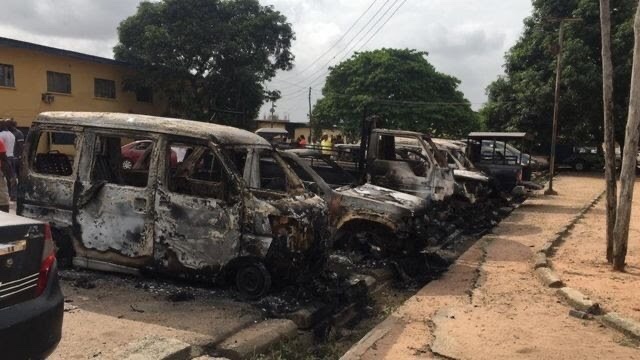 Aftermath of Owerri Prison Break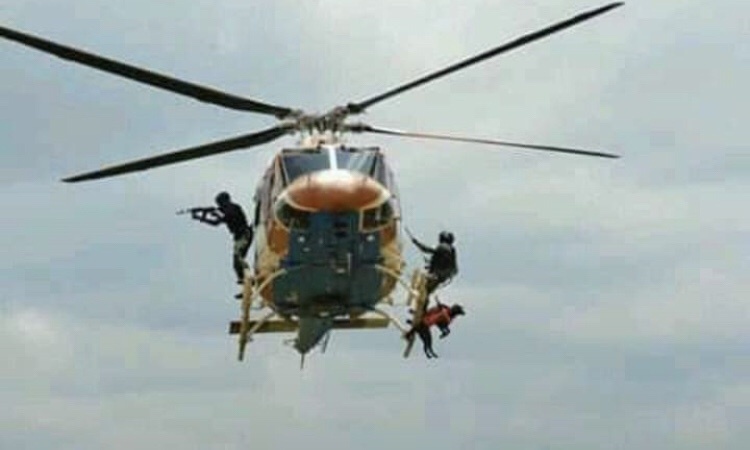 The Imo State Governor Hope Uzodimma called for an emergency security meeting over the Owerri prison break.
The Inspector General of Police Adamu Adamu set up a Special Investigation Team (SIT) to investigate the incident
IMO ATTACK – IGP DEPLOYS SECURITY REINFORCEMENT SQUADS, SETS UP SPECIAL INVESTIGATION TEAM (SIT)

•Directs CP Imo and the Special Investigation Team to Fish-Out and Bring Perpetrators to Book

— Nigeria Police Force (@PoliceNG) April 5, 2021
Also heavy military presence were observed within the Imo State metropolis. Military helicopters have been spotted hovering around Owerri the capital city of Imo State.
Safety and helicopter flying around everywhere and idk why ..but pls stay safe if you are in anywhere near owerri or okigwe round about and the police are even using it as means to extort ppl now if the see you in Town you pay 1500#-1200# because there police station was burnt.

— Oba_Thailand (@ObaThailand) April 5, 2021
🔰 NEWS FLASH #Inside_Imo: Military Helicopters Hover In And Around Owerri , In Search Of Unknown Gunmen ..

Me: fool's everywhere pic.twitter.com/QqJKDagC1n

— chinedum Sunday Nwa Biafra (@IgweThailand) April 5, 2021
DISCLAIMER:
The above information is sourced from various websites/media reports. The website does not guarantee a 100 per cent accuracy of the figures