Biography of Nnamdi Kanu, Age, Career and Net Worth
|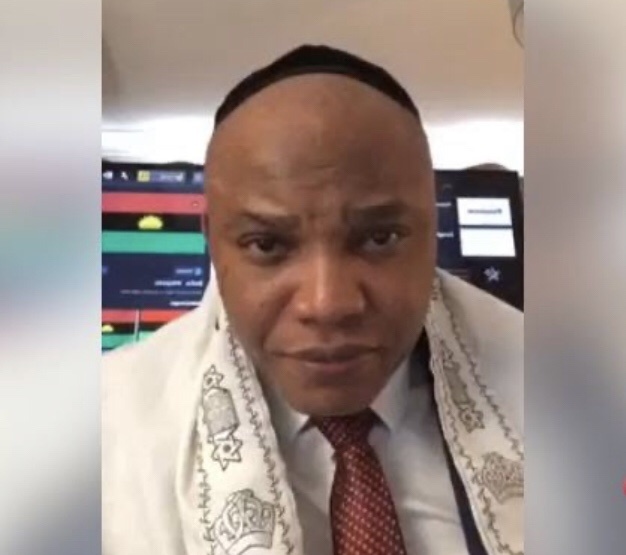 Nwannekaenyi Nnamdi Okwu Kanu was born on 25th September 1975 in Islama, Afara, Umuahia in Abia State to the family of Eze Israel Okwu Kanu (JP) and Ugoeze Nnenne Kanu. He is the leader of the Indegenous People of Biafra(IPOB), a freedom movement struggling to secede from Nigeria. He is also the director of a UK based radio station Radio Biafra.
Nnamdi Kanu Profile
| | |
| --- | --- |
| Name | Nnamdi Kanu |
| Real Names | Nwannekaenyi Nnamdi Okwu Kanu |
| Date of Birth | 25th September 1975 |
| Age | 55 Years (2022) |
| State of Origin | Abia State |
| Tribe | Igbo |
| Occupation | Activist |
| Affiliation | Indigenous People of Biafra (IPOB) |
| Religion | Judaism |
| Net Worth | $14 million |
Educational
Background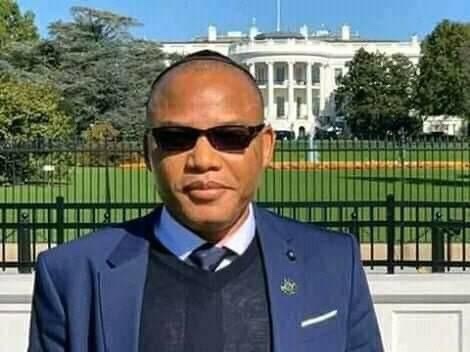 Nnamdi Kanu attended Library Avenue Primary School where he obtained his First School Leaving Certificate (FSLC). He proceeded to Government College Umuahia for his secondary education and obtained his West African School Certificate. He gained admission to study at the University of Nigeria Nsukka but relocated to United Kingdom before his graduation.
Activism and Career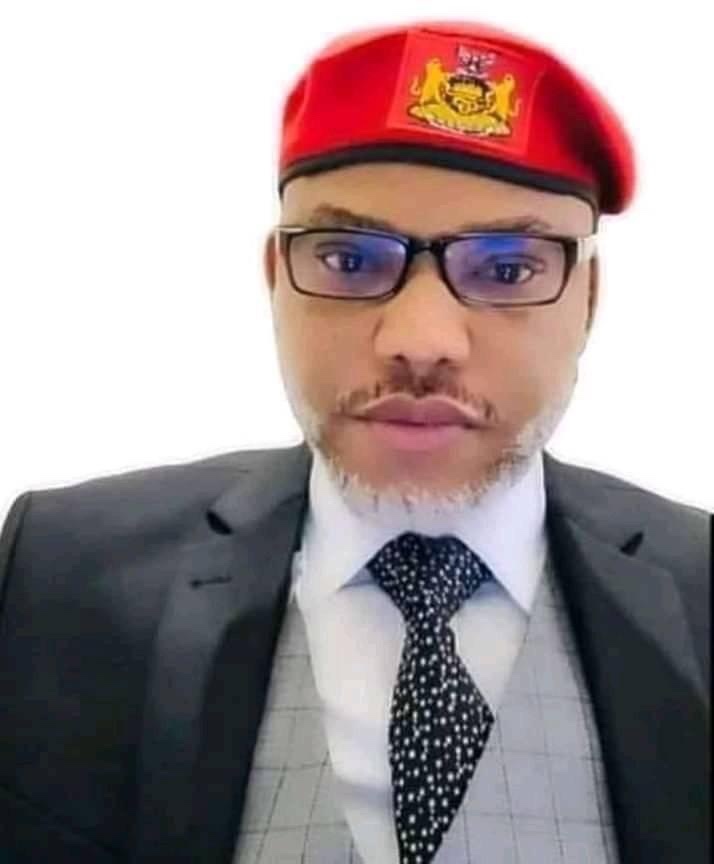 Nnamdi Kanu have been promoting the liberation of Biafra using Radio Biafra. He became popular for casting Nigerian government and promoting civil disobedience. In his opinion civil disobedience is the tool which he would use to achieve the actualization of Biafra. He said
"I hope that what we are looking for can be accomplished peacefully. I am an advocate of passive resistance. Gandhi and Martin Luther King tried it to very good effects, so why should it not work in our case?"
In September 2015, Nnamdi Kanu was at the World Igbo Congress in Los Angeles as a guest speaker. Kanu during his speech stressed that the audience that the Igbos need guns and bullets.
Read Onyeka Ibezim Biography, Age, Education, Career and Net Worth
In 2017, Kanu explained further that the guns are needed by the Igbos to defend themselves against Fulani cattle rustlers attacking the eastern part of Nigeria
In 2017, IPOB threatened to boycott the 2019 General Election and all other elections within the South Eastern region. According to Kanu, boycotting the election is expression of our resentment of Nigeria and what it represents as well as civil disobedience and passive resistance.
He however lifted the plan to boycott elections on the eve of the 2019 gubernatorial elections and urged IPOB members to participate in the elections.
https://twitter.com/mazinnamdikanu?s=21
Imprisonment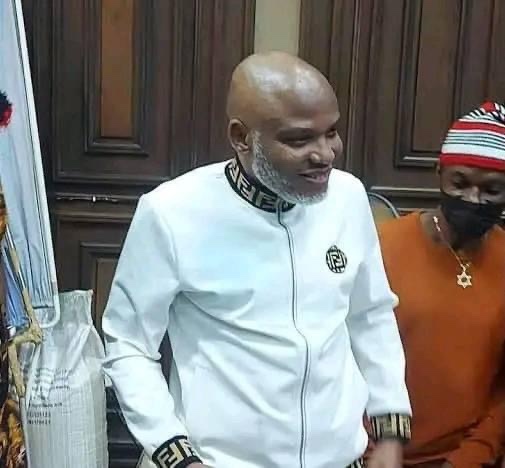 On 14th October 2015, Nnamdi Kanu was arrested in his hotel room at Golden Tulip Essential Hotel Ikeja, Lagos State by the Department of State Security Services (SSS). The news of Kanu's arrest broke on the media four days later. Counsel to Kanu said he was unaware of Kanu's whereabouts till the news of his arrest.
The news of Kanu's arrest and detention at the DSS facility in Abuja ignited a protest across the Southern part of Nigeria like Delta State, Enugu State, Rivers State, Cross River State, Abia State, Imo State, Akwa Ibom Sate, Bayelsa State and Anambra State.
On 19th October 2015, Kanu was granted bail in a secret arraignment at Magistrate Court, Wuse 11. The bail was however controversial as there were claims that the DSS announced Kanu's bail only to calm the already agitating IPOB members in the South East and South South region of Nigeria.
On November 18 2015, the Abuja Magistrate Court ordered the DSS to produce Nnamdi Kanu in court on 23rd November 2015. However l, the DSS secretly obtained court order to remand him in custody for three months to conclude an investigation against Nnamdi Kanu.
On 23 November 2015, Kanu was charged to court for "criminal conspiracy, intimidation and membership of an illegal organisation" by Nigeria's Department of State Services (DSS).
While the Chief Magistrate S. Usman berated the DSS for failure to provide Kanu in court, IPOB members had already taken luxury buses to Abuja for a peaceful protest in solidarity to Kanu. On the other hand protest in the eastern region grounded movement of vehicles in Onitsha and Aba.
Read Bola Tinubu Biography, Age, Education, Career and Net Worth
Kanu requested to be transferred from DSS custody to prison. According to his counsel Obetta, his transfer to prison will grant him easier access to his legal team.
The DSS on the other hand requested that the Magistrate Court discontinue the trial of Kanu on the basis that it had obtained court order from the Federal High Court to detain Nnamdi Kanu for 90 days. Obetta objected to the continued detention on the basis that the prosecution did not present any information from the Attorney-General of Nigeria Federation who had the authority to approve such.
The magistrate adjourned the case to 1 December 2015. Kanu's case was later transferred to Federal High Court Abuja
Kanu remained in DSS custody despite being granted bail on several occasions till 28th of April 2017. Justice Binta Nyako of the Federal High Court while granting Kanu bail gave the following conditions
Mr. Kanu must not hold rallies.
He must not grant interviews.
He must not be in a crowd of more than 10 people.
He must provide three sureties in the sum of N100 million each.
One of the sureties must be a senior highly placed person of Igbo extraction such as a senator
The second surety must be a highly respected Jewish leader since Mr. Kanu said his religion is Judaism
The third surety must be a highly respected person who owns landed property and is resident in Abuja
The IPOB leader must deposit his Nigerian passport
He must also deposit his British passport with the court
He must provide the court with reports on the progress of his health and treatment on a monthly basis.
The order for him to deposit his Nigerian and British passports also mean he cannot travel out of the country (If this is considered, it is the thirteenth condition).
Nigerian Senator Enyinnaya Abaribe, Tochukwu Uchendu and Emmanuel Shallom Ben signed as sureties to grant Nnamdi Kanu bail.
Once Kanu was released from prison, he violated virtually all his bail conditions.
In September 2017, the Nigerian Army announced operating python dance to clamp down the already growing agitation of IPOB members in the South Eastern region. The Nigerian Army raided Nnamdi Kanu's residence. The raid resulted to Nnamdi Kanu's disappearance as well as the death of many including his parents.
Read Biography of Abdulahi Umar Ganduje, Age, Career and Net Worth
In 2021, Nnamdi Kanu was re arrested by Interpol in Kenya and extradited to Nigeria. He has been in DSS custody and have been standing trial for alleged treason amongst other offenses.
Death Rumor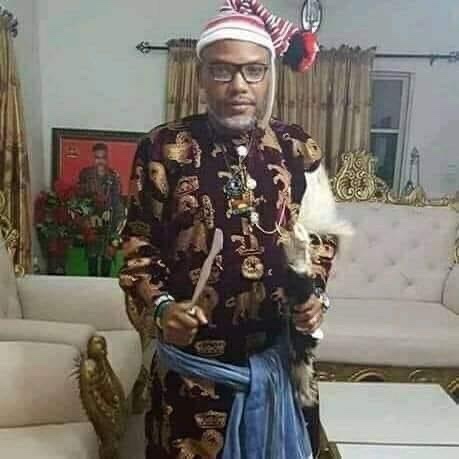 In April 2020, Controversial blogger Kemi Olunloyo tweeted that Nnamdi Kanu, the leader of the Indigenous People of Biafra IPOB is dead. The next day Miss Olunloyo retracted the tweet. She said she had confirmed from Fani Kayode, the former Minister for Aviation that Nnamdi Kanu is alive and well.
A couple of days later, Kemi Olunloyo tweeted again that Nnamdi Kanu is dead. Nnamdi Kanu debunked the rumor in a Radio Biafra broadcast.
Kemi Olunloyo while reacting to the broadcast said the person in the broadcast was not Nnamdi Kanu. Kemi tweeted
"Nnamdi Kanu has died and gone. The person on a radio/video show yesterday didn't have to hide their face. That person was physically in Nigeria doing his voice over. As a broadcaster, I can do voices of many public figures."
However, Nnamdi Kanu on 30 May, 2020 went live on Facebook to debunk Kemi Olunloyo's rumor.
Personal life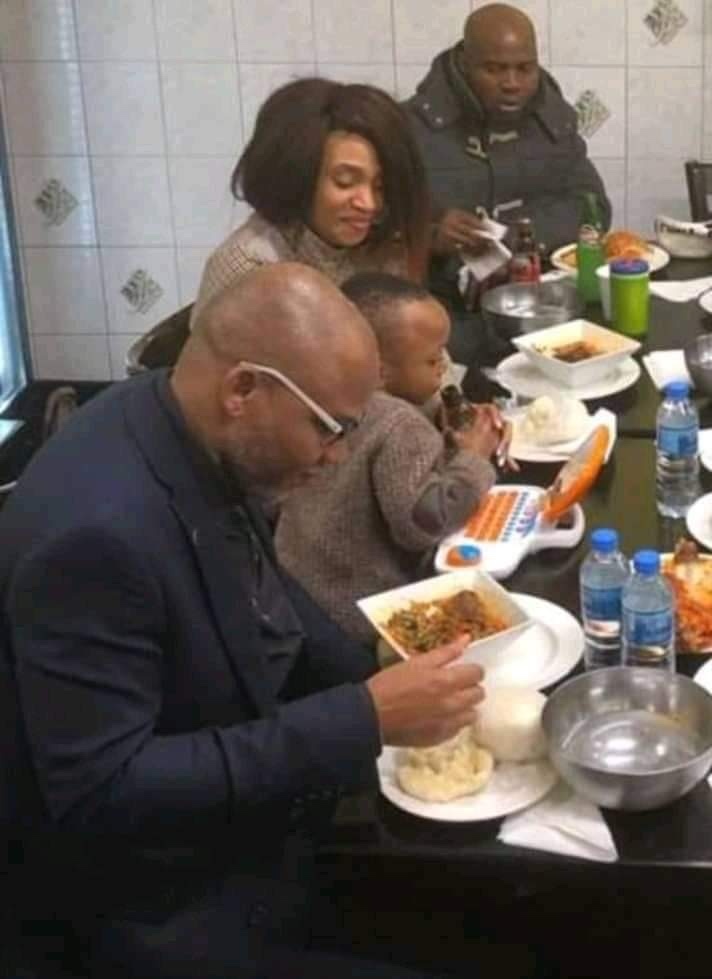 Nnamdi Kanu is married to Uchechi Kanu. Their union is blessed with two children.
Nnamdi Kanu Net Worth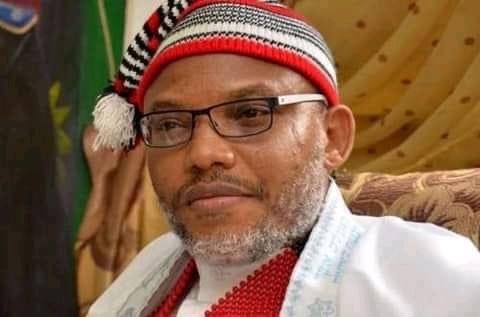 Nnamdi Kanu Net Worth is estimated to be $14 million.