Biography of Godwin Obaseki, Age, Education, Career and Net Worth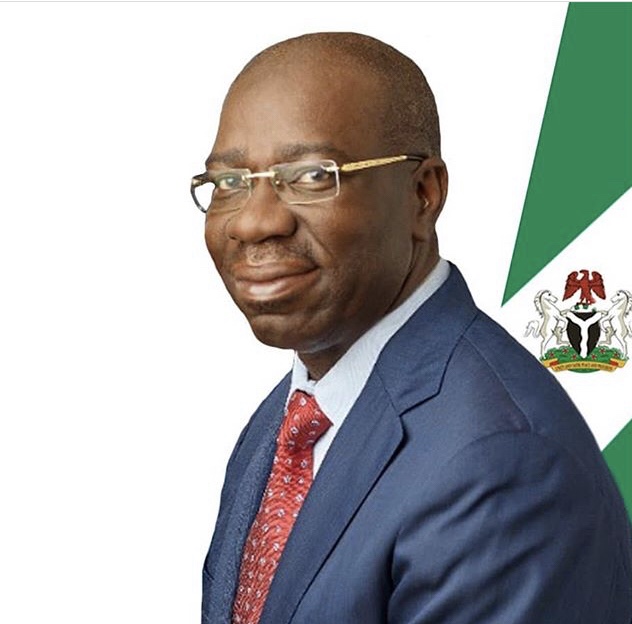 Godwin Obaseki Popularly known as the 'Wake and See Governor', Godwin Nogheghase Obaseki is a Nigerian politician and businessman. In November 2016, he was sworn in as the Executive Governor of Edo State. Obaseki was born on the 1st of July, 1957 in Benin City, Edo State, Nigeria to Late Pa Roland Obaseki and Stella Osarhiere Gbinigie.
Godwin Obaseki Profile
| | |
| --- | --- |
| Name | Godwin Obaseki |
| Real Name | Godwin Nogheghase Obaseki |
| Date of Birth | July 1. 1957 |
| Age | 65 years (2022) |
| State of Origin | Edo State |
| Nationality | Nigeria |
| Tribe | Etsako |
| Religion | Christian |
| Occupation | Politician |
| Political Party | Peoples Democratic Party (PDP) |
| Known for | Governor of Edo State |
| Wife | Betsy Bene Obaseki |
| Net Worth | $225 million |
| Copied from | contents101.com |
Educational Background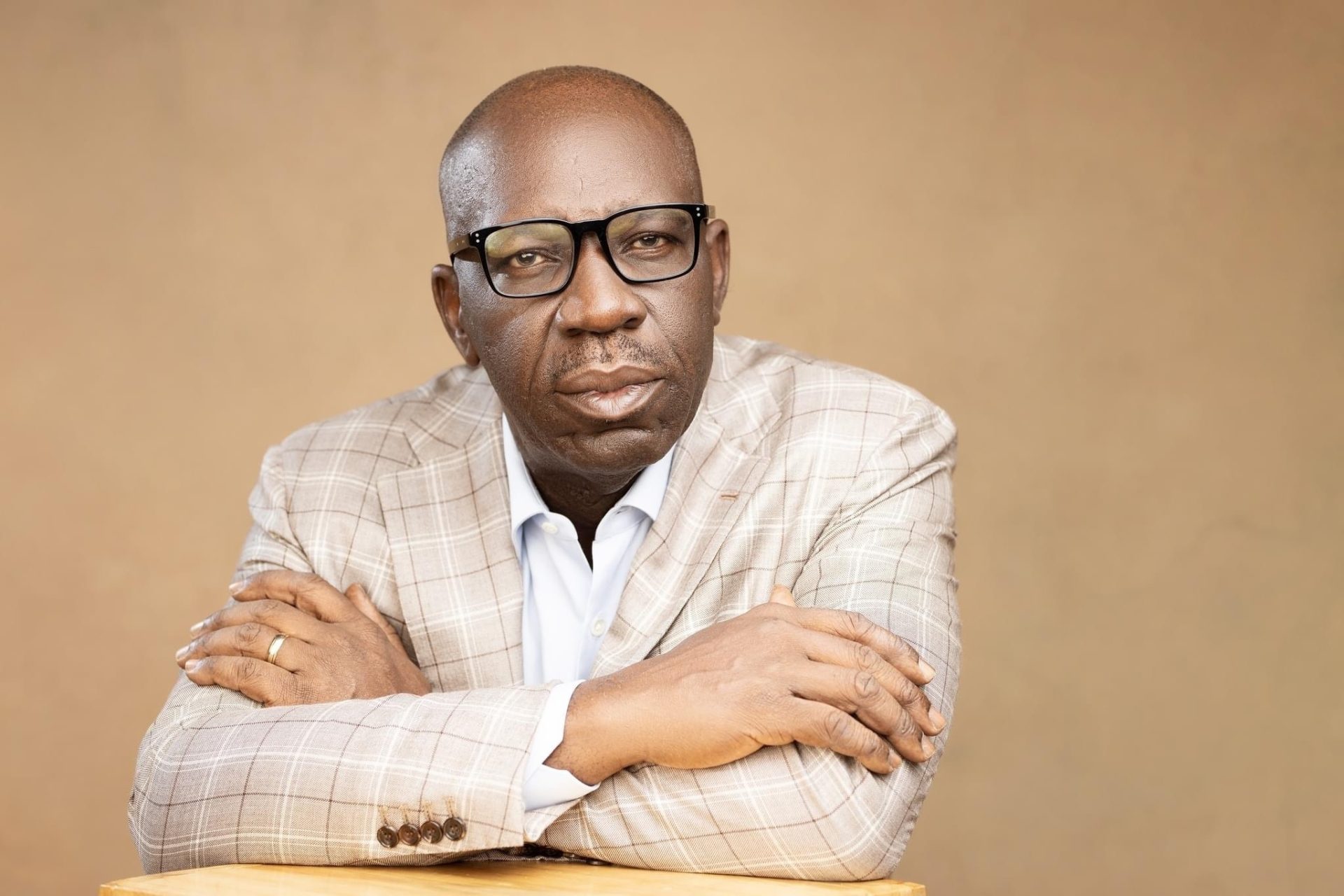 Obaseki attended St. Matthew's Primary School for his primary education. He then went on to Eghosa Anglican Grammar School for his secondary education. He proceeded to the University of Ibadan and obtained a bachelor's degree in Classics.
After his National Youth Service in Jos, he left Nigeria for the United States and attended Columbia University and Pace University in New York, where he obtained a master's degree in Finance and International Business.
Read Also: DCP Abba Kyari Biography, Age, Education, Career and Net Worth
Career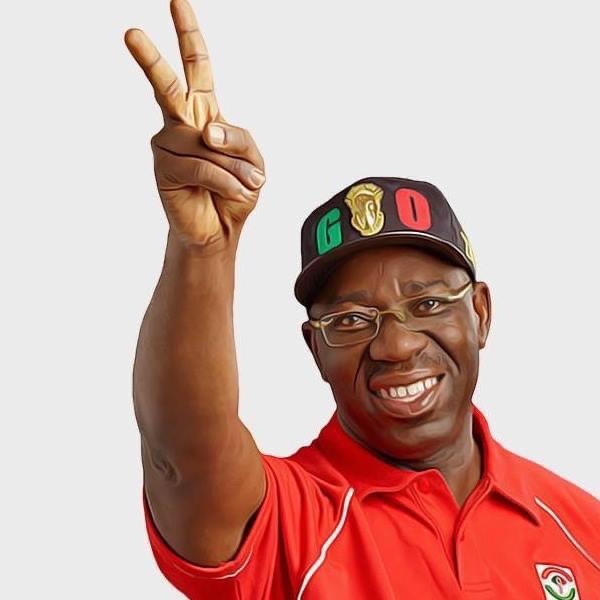 Obaseki began his career as a stockbroker in 1983 with Capital Trust Brokers Limited, Lagos. He later moved to the International Merchant Bank. In 1988, he got a job with AVC Funds Limited, Lagos, where he served as a Project Manager. He moved back to New York and worked as a Principal of Equatorial Finance Company, a Financial Advisory firm. There, he focused on Africa and provided Structured Trade Finance for African related transactions.
Read Also: Anastasia Lenna Biography, Age, Education, Career and Net Worth
He was also the founding secretary of a New York based US Africa Chamber of Commerce in 1992, which promoted US organisations doing business in Africa and was a Director in Junior Achievement of Nigeria – the local affiliate of the worldwide Not for Profit organisation which trains students to appreciate market economy values. He also participates actively and serves as Trustee, in the Dr. Jackson Owen Obaseki Foundation, a family owned NGO which is involved in providing free educational and health services to the less privileged.
In 1995, Godwin Obaseki founded Afrinvest West Africa Limited, formerly known as, Securities Transactions & Trust Company Limited (SecTrust), which has grown to become one of the most reputable investment banking and management firms in Nigeria. Obaseki later stepped down from his position as Chairman of the Board of Directors of Afrinvest in September, 2016, to contest the gubernatorial election in Edo State.
However, before contesting in the gubernatorial election in Edo State in 2016, Godwin Obaseki has served in various governmental committees, both in the state and federal level. For instance, he served as the Chairman of the Edo State Government's Economic and Strategy Team (EST) from March 17, 2009 till September 2016. Other Committee activities in Edo State Government include:
Tax Assessment Review Committee for Edo State Internal Revenue Service (TARC) – Chairman
Committee on Micro, Small and Medium Enterprises (MSME) – Chairman
Committee on the Implementation of the Law Establishing the Edo State University of Science and Technology, Uzaire – Secretary
Committee on Contributory Pension Scheme – Member
Edo SEEFOR/DPO Steering Committee – Member
Committee on the Report of the Audit of the Credentials of Teaching Staff in Public Schools in Edo State.
Land Use Charge Committee – Chairman
State Steering Committee on the European Union Assisted Niger-Delta Support programme (NDSP) Component 3 (Development of Edo State Water & Sanitation Policy and Law.
Also, professionally, Godwin Obaseki has served on the Presidential Committee on the Reform of the Nigerian Pension System. He also served on the Nigerian Securities and Exchange Commission Committee on the Re-activation of the Nigerian Bond Market and the review of the Investment and Securities Act. In addition, he served as a member of the Nigerian Stock Exchange Council between 2006 and 2009. Godwin Obaseki also serves on the board of some companies such as Dorman Long Engineering Limited, Pillar Oil Limited, Seric Impianti International Limited.
Read Also: Mahdi Mohammed Gusau Biography, Age, Education, Career and Net Worth
On September 29, 2016, he was elected under the platform of the All Progressive Congress (APC) as the Executive Governor after defeating the PDP Governorship candidate Osagie Ize-Iyamu. As a governor of Edo, he has enacted some infrastructural projects among which include: The Benin River Port Project (Gelegele Seaport); The Benin Industrial Park; Modular Refinery Project; Technology hubs; and Edojobs. He also enacted a number of social development initiatives notable among which, is the building of about 200 Primary Healthcare Centres, launching the Edo Basic Education Transformation (Edo BEST) programme, an initiative to train and equip public school teachers with top-of-the-range skills and expertise for deploying Information and Communication Technologies (ICTs) in classrooms to improve learning outcomes, and in January 2018, his government established the Edo State Investment Promotion Office (ESIPO) to facilitate investments and stakeholders engagements so as to improve the business environment in the state.
During the 2020 Edo Gubernatorial Election, he sought for reelection under the APC but was disqualified by the party's Primary Election Screening Committee from contesting the primary elections under some preposterous terms. However, popular opinion cites the internal feud going on in the party between the governor and his predecessor, Comrade Oshiomhole, the National Chairman of the APC. On 16 June 2020, he then resigned from the APC and on the 19th, decamped to the People's Democratic Party (PDP) to seek reelection on the platform.
Personal Life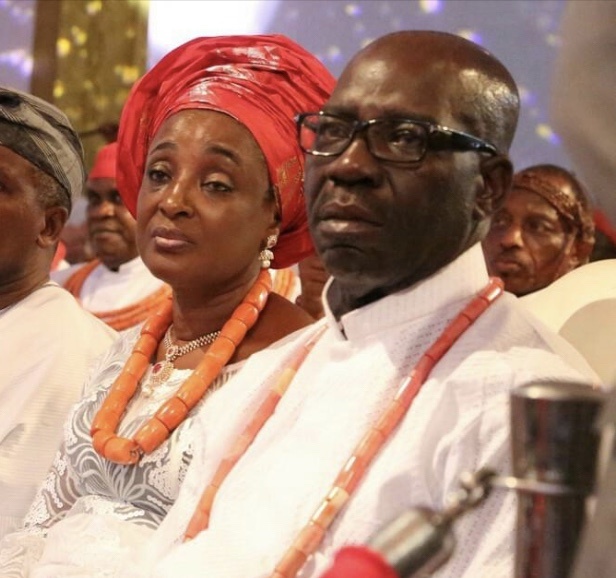 Godwin Obaseki is married to Betsy Bene Obaseki, a financial expert with a BSc. and MSc. in Accounting from the University of Lagos. She is an alumnus of the Kellog's School of Business Executive Management Programme, USA
Godwin Obaseki Net Worth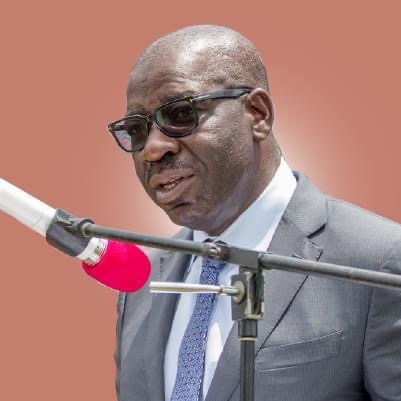 Godwin Obaseki is estimated to worth $225 million.