Biography of Okezie Ikpeazu, Career and Personal life
|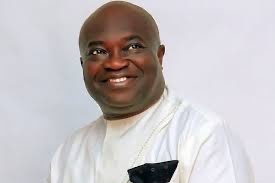 Okezie Victor Ikpeazu is a Nigerian lecturer, politician and 9th governor of Abia State. Ikpeazu was born on October 19th, 1964 to the family of Pa Ishmael and Deaconess Bessie Ikpeazu of Umuebere in Umuobiakwa village, Isialaukwu, Mbato Autonomous Community in Obingwa Local Government Area of Abia State.
Educational
background
Ikpeazu obtained his First School Leaving Certificate in 1973 at Amaise Central Primary School, Umuobiakwa while in primary 5. He proceeded to Eziama High School, Aba and then to Ihie High School, Isiala Ngwa where he obtained his Secondary School Certificate in 1979.
In 1980, Ikpeazu gained admission to study clinical biochemistry at the University of Maiduguri at the age of 16. He obtained his B.Sc certificate in 1984.

Ikpeazu went for his National Youth Service Corp at the Rivers State University of Science and Technology, Port Harcourt. In 1990, Ikpeazu obtained a Masters Degree in Biochemical Toxicology from the University of Maiduguri.
In 1994, Ikpeazu obtained a Doctorate Degree in Biochemical Pharmacology from the University of Calabar.
Read Also
Indigenous People of Biafra (IPOB)
Chimaobi Ebisike Biography, Age, Career and Net Worth
Godwin Maduka Biography, Age, Career and Net Worth
Okezie Ikpeazu Profile
| | |
| --- | --- |
| Name | Okezie Ikpeazu |
| Real Name | Okezie Victor Ikpeazu |
| Date of Birth | October 19th, 1964 |
| Age | 56 years (2020) |
| Profession | Politician |
| Political Party | Peoples Democratic Party (PDP) |
| State of Origin | Abia |
| Tribe | Igbo |
| Religion | Christian |
| Spouse | Nkechi Ikpeazu |
| Net Worth | $- |

Career
Dr Ikpeazu started his career as a lecturer at the University of Maiduguri as a part time lecturer in the department of Science and Laboratory Technology from 1986-1987. He proceeded to lecture at the Calabar Polytechnic from 1990-1992
Between 1994 and 1996, Ikpeazu was an administrative manager at Cash Bond Investment and Credit Ltd.
In 1998, Ikpeazu was the acting Head of Department in the department of Applied Biochemistry at the Enugu State University of Science and Technology (ESUT) till 2001.
Ikpeazu was an adjunct lecturer in the department of Biochemistry, Ebonyi State University, College of Medical Science from 2000-2002.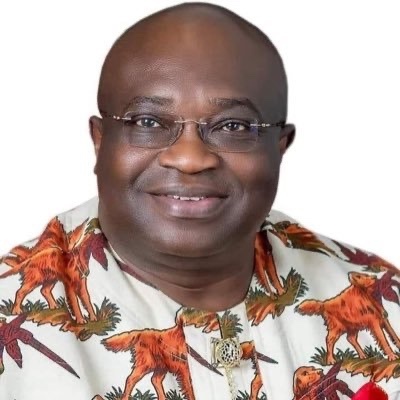 Political
Career
Dr. Ikpeazu was appointed the first transmission committee chairman of Obingwa local government in 2002 by the then governor of Abia state Orji Uzor Kalu. A position he held till 2003.
In 2007, he was appointed General Manager of Abia State Passenger Integrated Manifest Scheme (ASPIMS), a position he held till 2009. He was reappointed for the same position in 2011
In 2010, Ikpeazu was appointed Chairman of the Governing Council of Abia State College of Health Technology
He was appointed as the 1st Deputy General Manager of Abia State Environmental Protection Agency from 2013 till 2014.
In 2014, Dr Ikpeazu picked up nomination form to run for Abia state Governor under the platform of the Peoples Democratic Party (PDP). Ikpeazu beat Alex Ottih to win the 2015 gubernatorial election. Alex Ottih challenged Ikpeazu's victory in court.
On 31st December, 2015 Akpeazu was sacked by a Court of Appeal sitting in Owerri and was ordered to vacate office. Alex Ottih was declared winner of the gubernatorial election by the presiding judge Justice Okon Abang of the Federal High Court. The ruling was however dismissed by a Federal High Court in Owerri.
Ikpeazu ran for a second term in the 2019 general election. He was sworn in for a second term in office in May 2019
Okezie

Ikpeazu

Twitter handle

Okezie Ikpeazu Twitter handle is @governorikpeazu

https://twitter.com/GovernorIkpeazu

Personal
life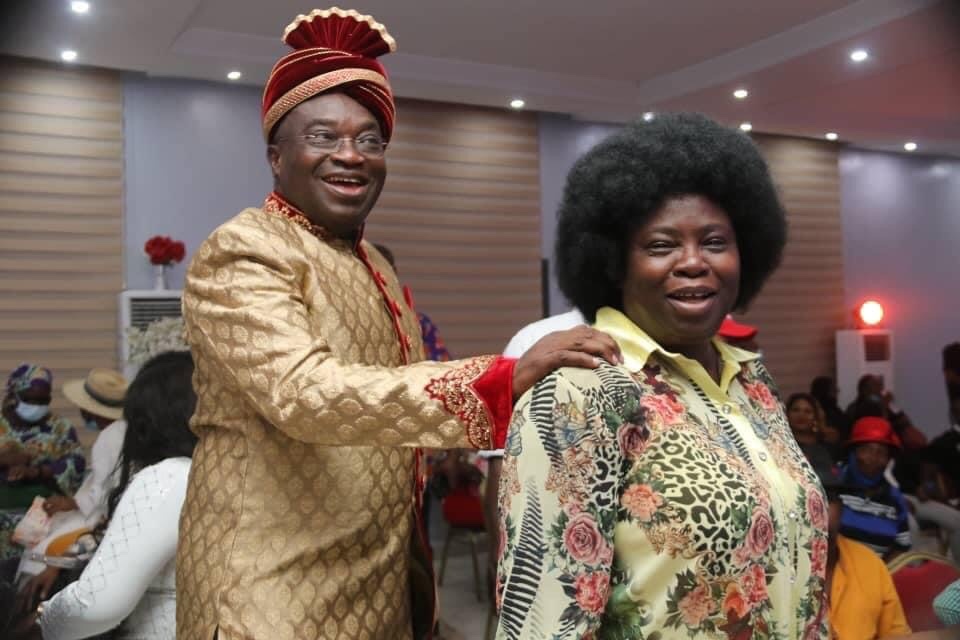 Okezie Ikpeazu is married to Nkechi Ikpeazu. They have four children together. He is a member of the Seventh Day Adventist